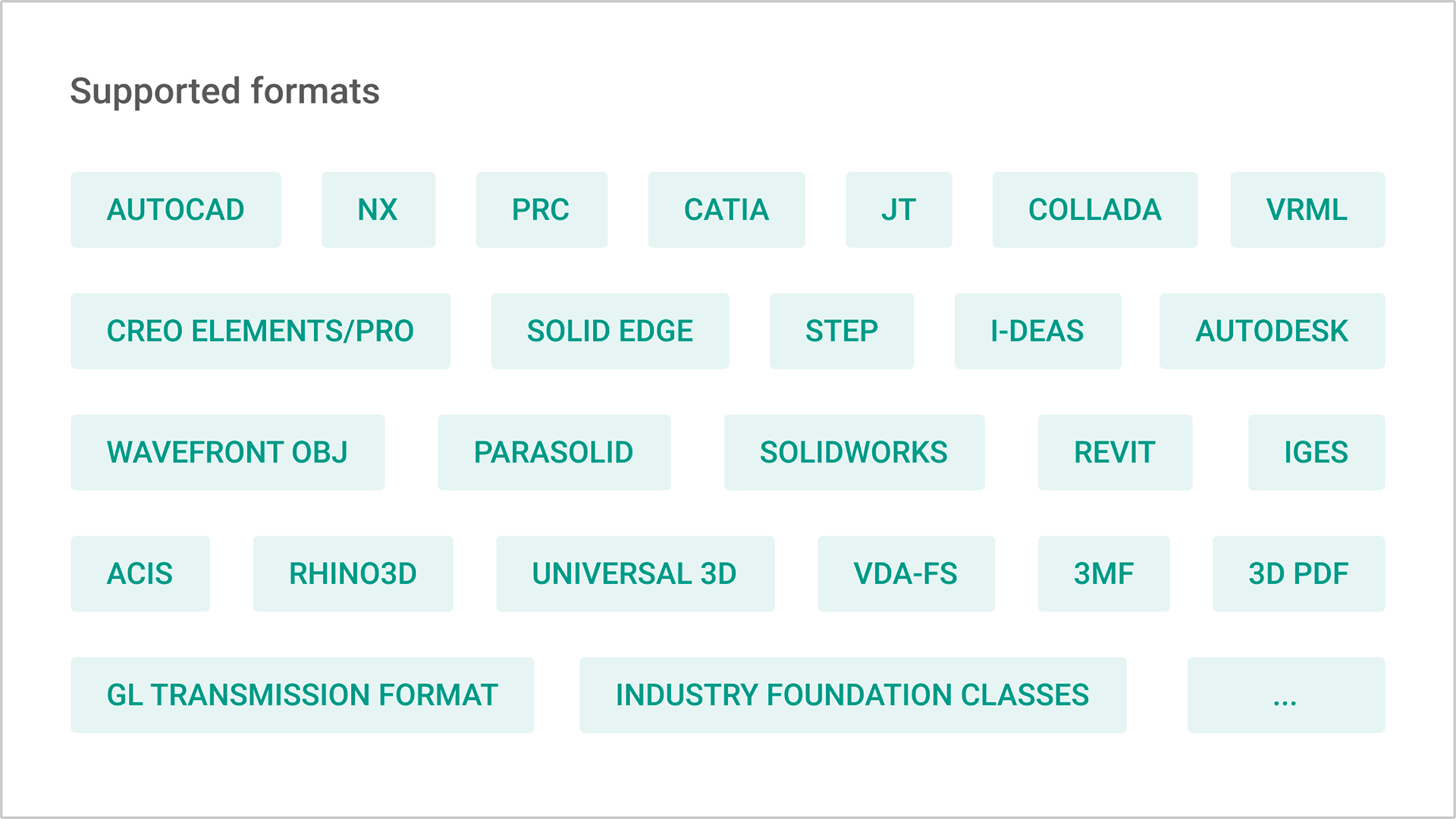 RapidDataConverter for Teamcenter
The software allows for importing 3D models in various CAD formats including CATIA, NX, and SolidEdge to the projects of RapidAuthor for Teamcenter
Contact Sales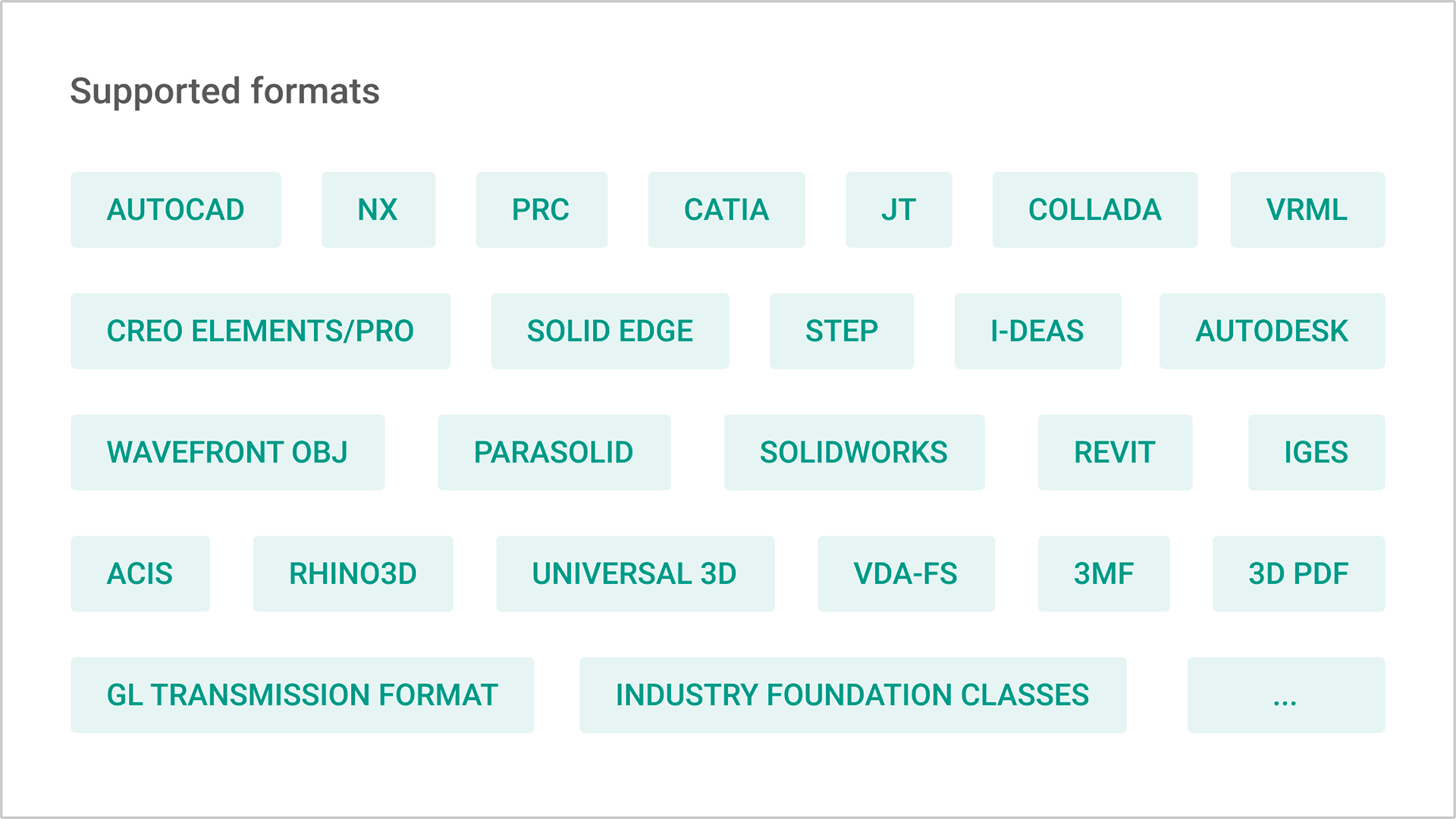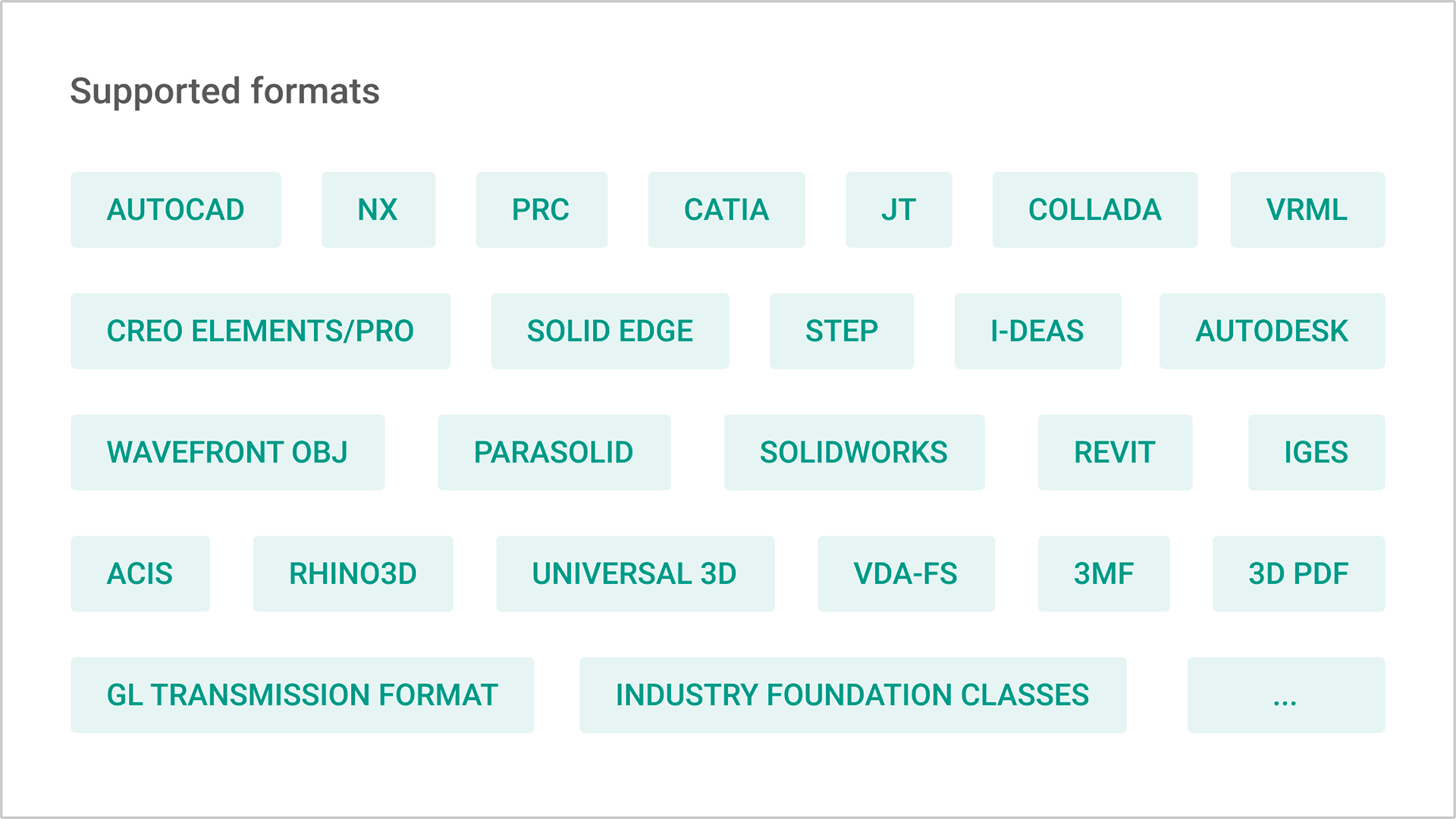 RapidDataConverter for Teamcenter
Users of RapidAuthor for Teamcenter can only import JT and PLM XML data of Teamcenter. It is a standard import procedure. With RapidDataConverter for Teamcenter, users can use RapidAuthor for Teamcenter and import data in various CAD formats including CATIA, NX, SolidEdge, etc.
RapidDataConverter for Teamcenter is also required to enable publishing the procedure or catalog to a 3D interactive PDF document.
RapidDataConverter for Teamcenter is an additional module for RapidAuthor for Teamcenter and should be purchased separately. To receive the comprehensive sales information please visit the Siemens DISW website.
Supported 3D CAD import formats
Download the list of CAD formats supported by RapidAuthor for Teamcenter in conjunction with RapidDataConverter for Teamcenter.
FAQ
I use RapidAuthor, not RapidAuthor for Teamcenter. Do I need RapidAuthorConverter for Teamcenter?
The users of RapidAuthor do not need to purchase RapidDataConverter for Teamcenter, as its functionality is already included in RapidAuthor.
How can I launch this product after its installation?
RapidDataConverter for Teamcenter is not listed in the Windows Start menu. When you install it, the only visible changes will be as follows:
The import profiles in the RapidGenerator module that correspond to CATIA, NX, SolidEdge, and other formats will be enabled.
A "3D interactive PDF document" publishing option in the Publish as the command will be enabled.
System Requirements
Hardware
PC with 2.5 GHz or higher processor clock; Intel or AMD family, or compatible processor
Random Access Memory (RAM): 4 GB
Software
Operating system: Windows 8.1 (Update KB2919355), Windows 10, Windows 11. An additional requirement is the NTFS file system.
RapidGenerator 14.1.0 or a later version, installed by RapidAuthor for Teamcenter
See Cortona3D Software in Action
Get answers to your questions, experience a live demo, and find out how Cortona3D can help your business