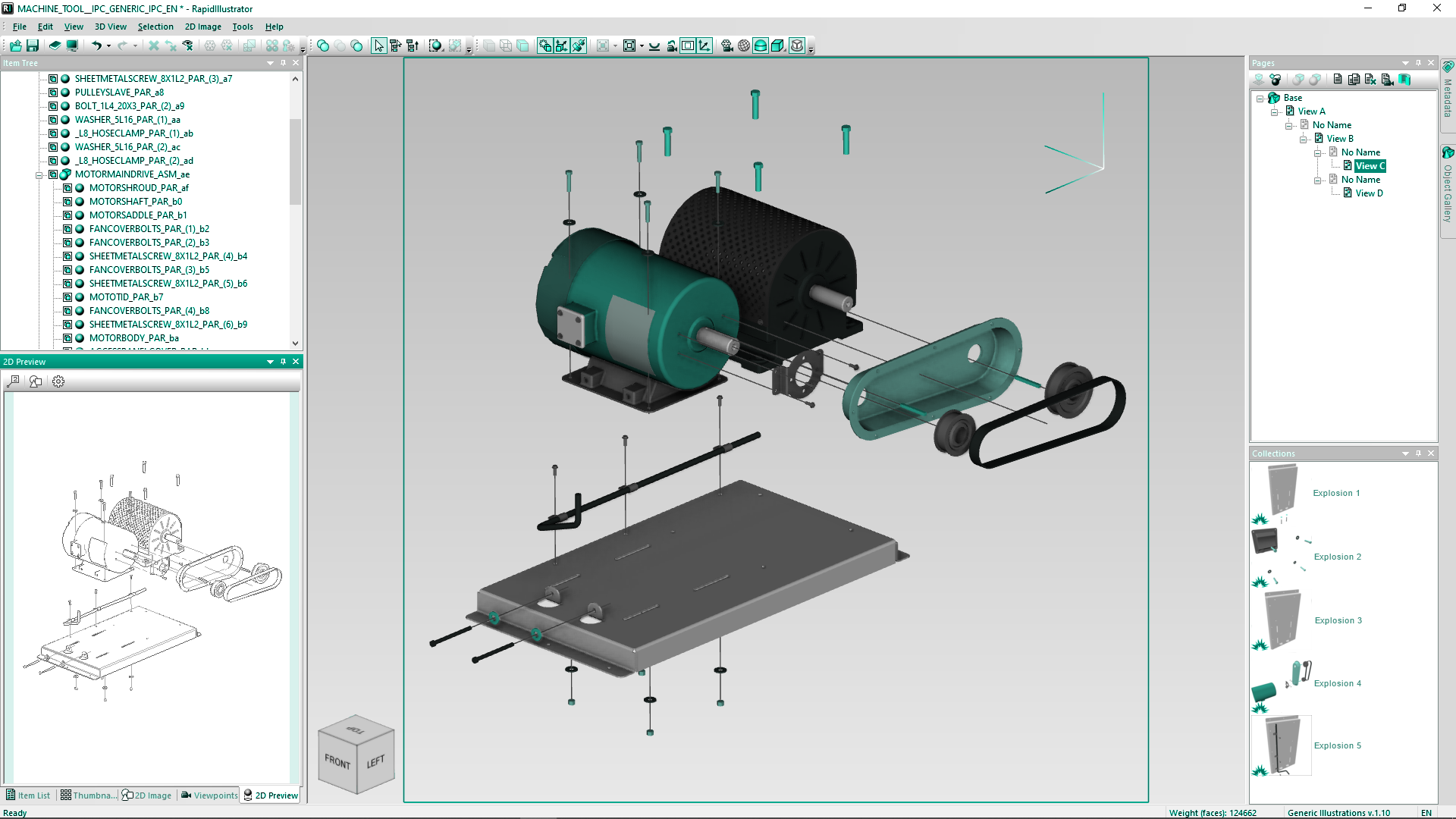 RapidIllustrator
Create 3D illustrations with explosions and callouts and generate from them 2D illustrations for parts catalogs, procedures, job cards, and other types of manufacturing and after-sales documentation
Request RapidIllustrator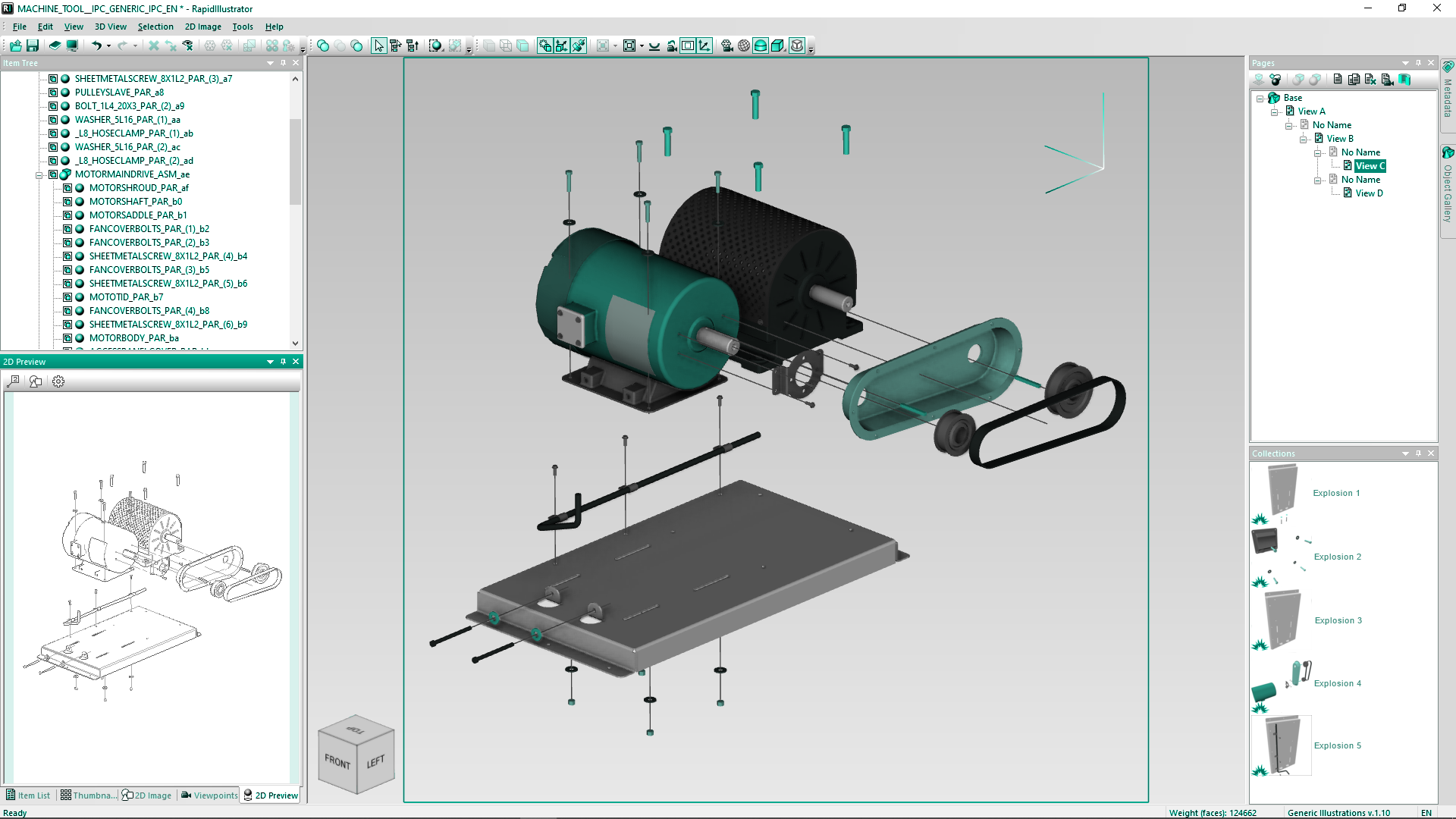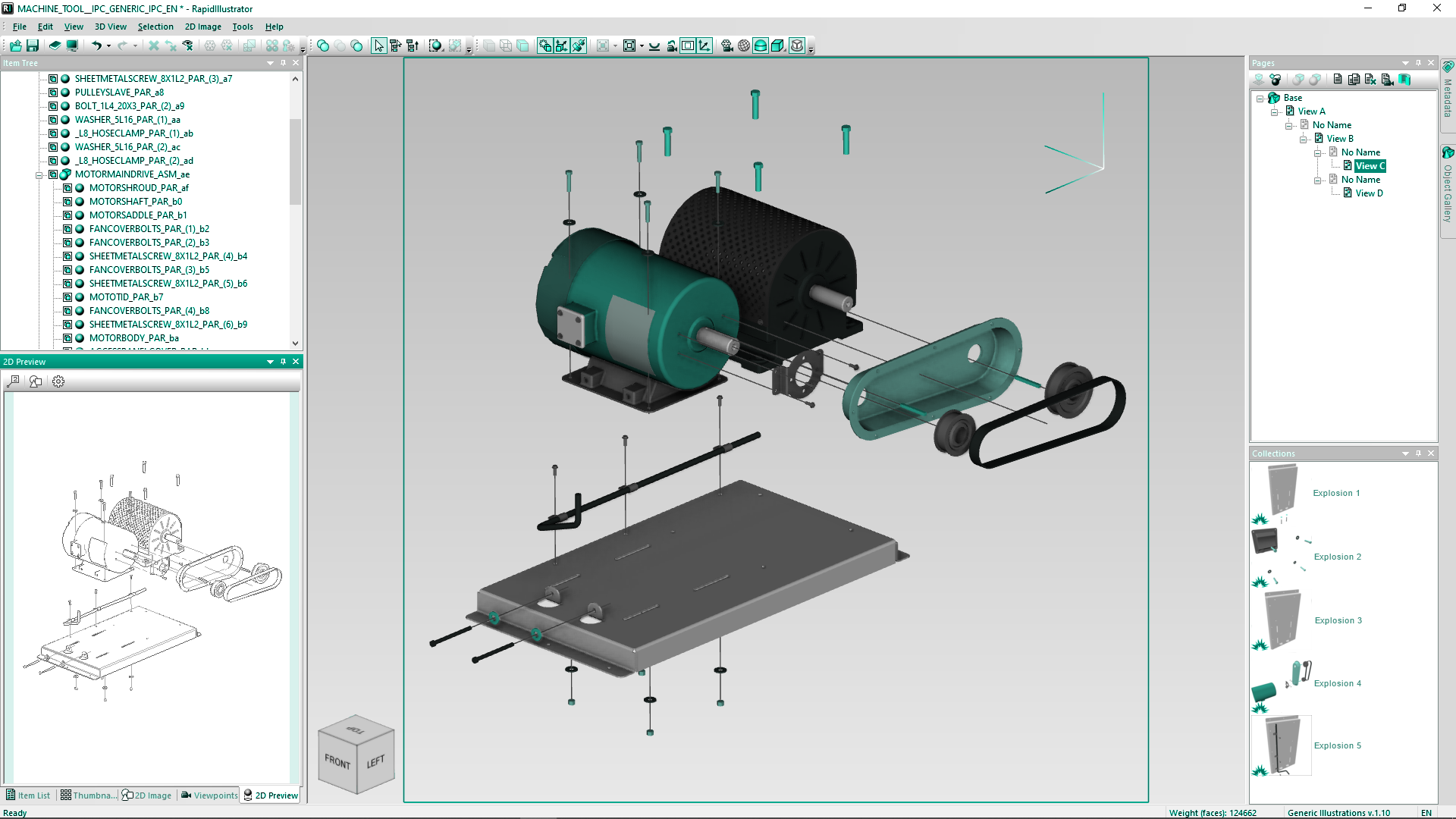 RapidIllustrator
RapidIllustrator is a tool in the Cortona3D RapidAuthor suite tailored to the creation of 3D and 2D illustrations from 3D geometry for parts catalogs, procedures, job cards, and other types of manufacturing and after-sales documentation.
RapidIllustrator allows for importing 3D models in various CAD formats including CATIA, NX, JT, SolidEdge, etc. While importing data, 3D models are optimized and a set of representations with various surfaces is created. With RapidIllustrator the user can easily and quickly set up 3D scenes, assemblies explosions, viewpoints, etc. before generating 2D images.
RapidIllustrator is a component of RapidAuthor. You can purchase RapidIllustrator as a standalone product. RapidIllustrator comes with Cortona2D Editor Pro to edit generated 2D images.
Authoring of 3D and 2D illustrations
Key features
Editing 3D models:

Create exploded views
Create section planes
Edit materials
Trim items
Edit item transparency
Add parametric objects such as hose, spring, callout, etc. from the expandable object gallery

Generating 2D illustrations

Generate 2D illustrations from a 3D model with a mouse click
Generate callouts automatically
Supported formats: CGM, SVG, JPG, and PNG

Updating 2D illustrations

The ability for the semi-automatic update of 2D images when initial CAD data are updated
Publishing
RapidIllustrator is supplied along with a specification component of a special type - Generic Illustrations. Custom specifications with custom styles and custom sets of output data can be created on-demand.
Ability to create plugin-free HTML publications for viewing created 3D and 2D illustrations
Ability to create PDF publications
Services
Maintenance and support
Customization
Consultancy
Training
See Cortona3D software in Action
Get answers to your questions, experience a live demo, and find out how Cortona3D can help your business