Digitalize technical documentation
High-quality 3D & 2D technical publications produced and updated from product design data

Request live demo
Cortona3D Solutions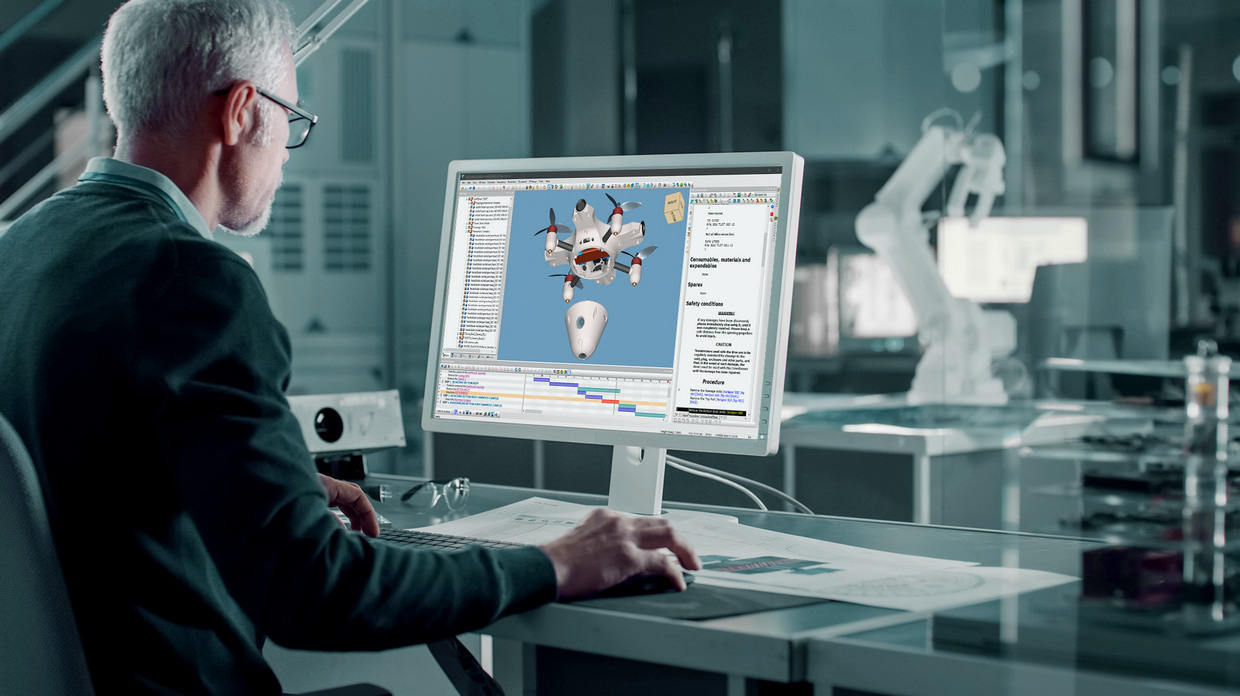 Create documentation for manufacturing and after-sales support
Elevate your manufacturing and after-sales support by utilizing RapidAuthor to create parts catalogs, technical manuals, work instructions, and training materials.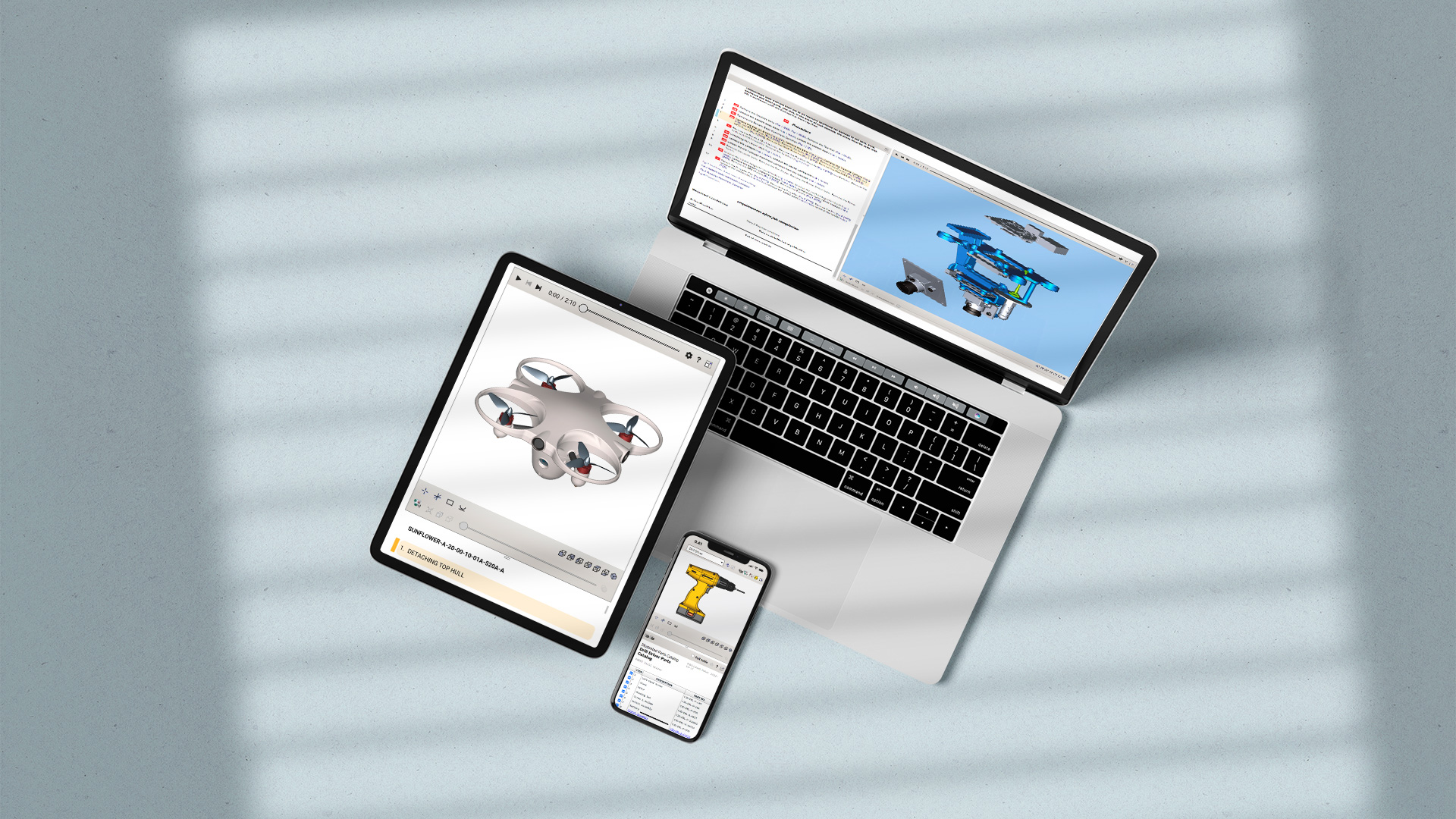 Author once — publish in
different formats
Effortlessly create interactive HTML5 documentation with animated 3D illustrations, traditional PDF publications with 2D illustrations, or content for Augmented Reality using a single source with RapidAuthor.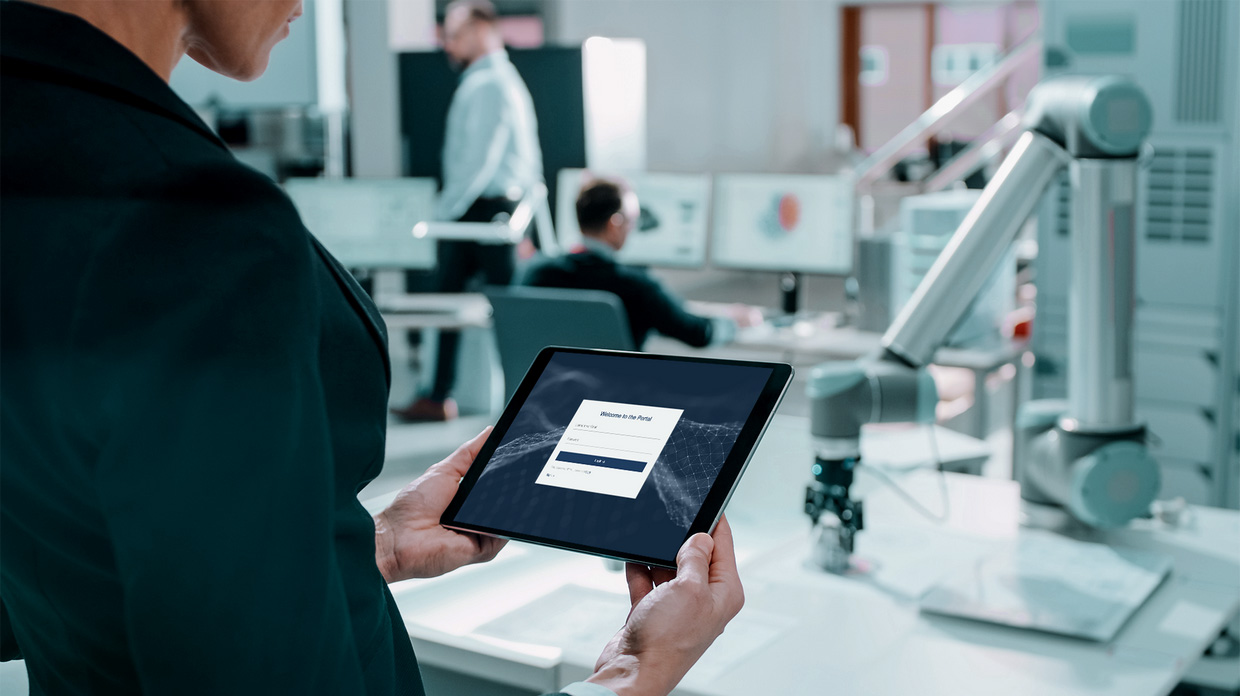 Integrate Cortona3D tools into your software and web environment
Maximize your software and web environment's capabilities with the powerful APIs that RapidAuthor offers. Easily integrate with your PLM, CMS, and CSDB to display content in your web or mobile applications.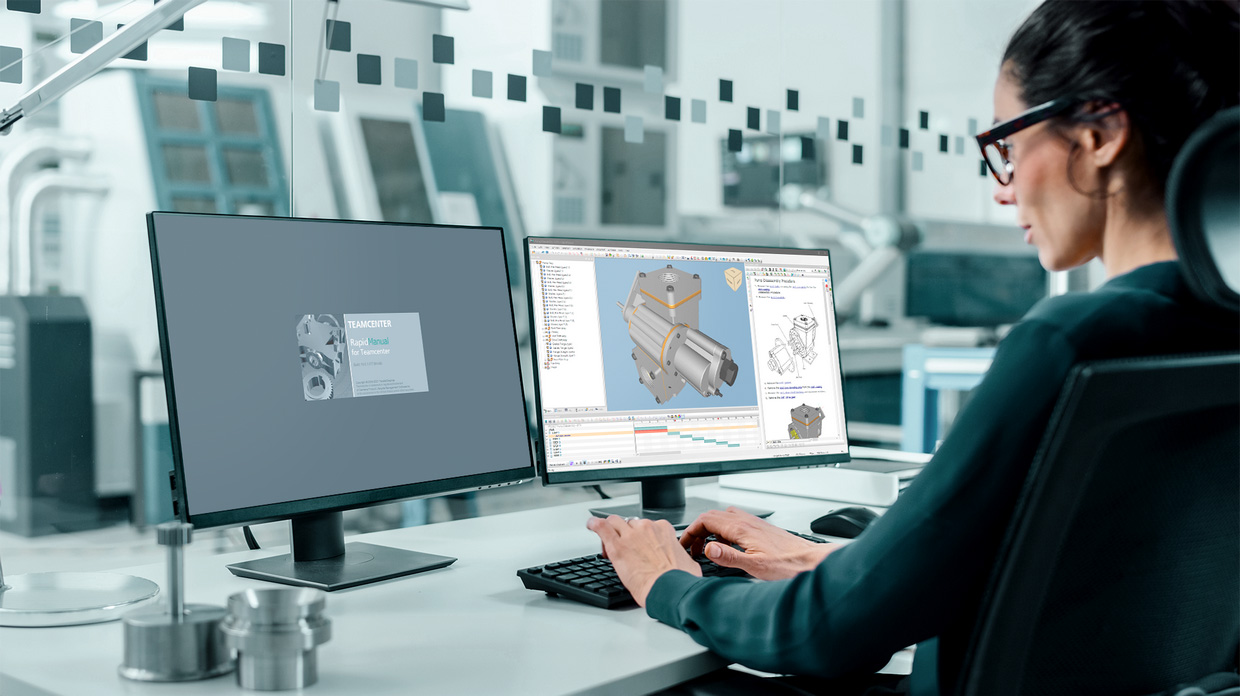 Streamline documentation processes with PLM integration
Experience the benefits of PLM-driven automation with RapidAuthor's integration with Teamcenter portfolio of Siemens DISW. Streamline your documentation authoring and publishing process with ease.

Three times faster authoring with up to 60% cost savings
Save time and costs with automatic generation of 2D illustrations, DPL tables, and relevant text based on 3D models and actions in a single application. Deliver text, 3D, and 2D visual content that is directly authored from engineering information, improving time-to-market schedules.

Industry standards compliance with S1000D, ATA, DITA
Easily comply with industry standards using pre-configured templates compliant with S1000D, ATA 2200, and DITA. Attach an existing SGML/XML document that complies with S1000D, DITA, or ATA standards and generate a corresponding structure of the procedure.

Effective reuse of existing CAD and PLM data
Import and merge native CAD and PLM data to generate and keep technical documentation synchronized with product design. Automatically update 3D geometry, metadata, generated 2D graphics, and procedures when engineering or PLM data changes.

Easy-to-use and intuitive documentation
Provide an animated step-by-step guide with interactive service documentation to better understand complex processes and products. Access documentation on any browser or from any mobile device and rotate, zoom, explode, and drill down into 3D models effortlessly.