Adobe Acrobat Reader - recommended settings for 3D PDF
Default settings of Adobe Acrobat Reader come with disabled 3D content, which prevents Cortona3D publications from being displayed properly. To enable 3D content, go to Edit -> Preferences -> check Enable playing of 3D content.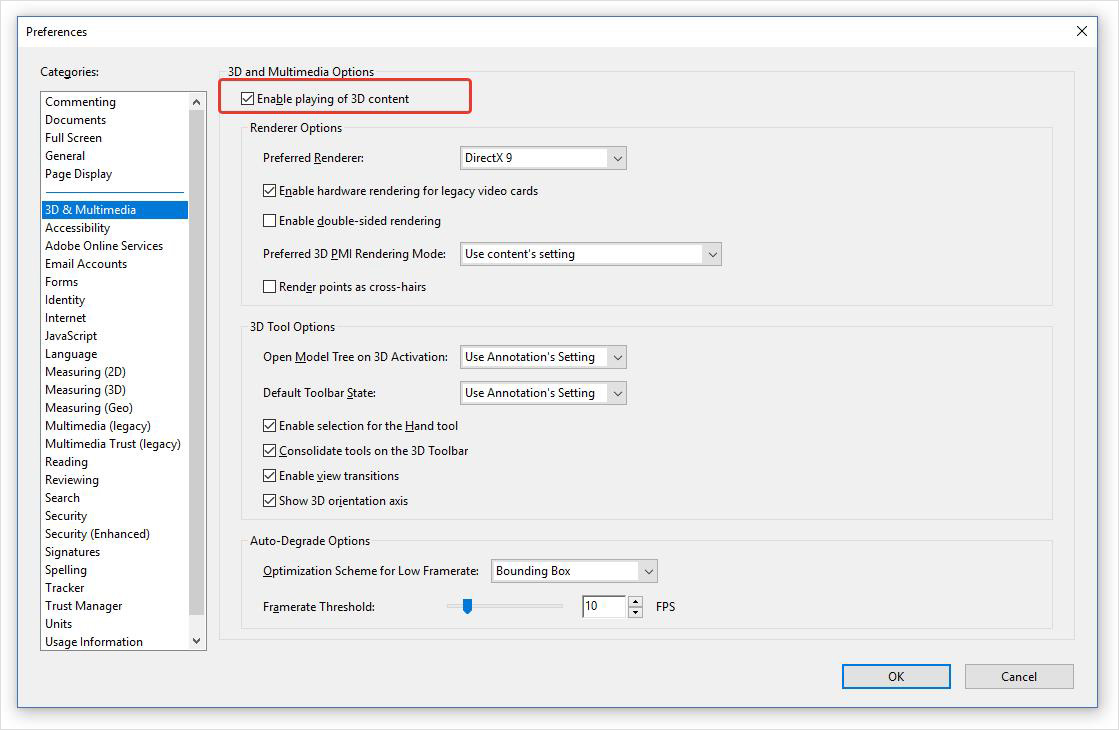 The following setting is also required to prevent various errors with playback of 3D PDF produced with RapidAuthor: Edit > Preferences > Security (Enhanced)  > uncheck Enable Protected Mode at startup.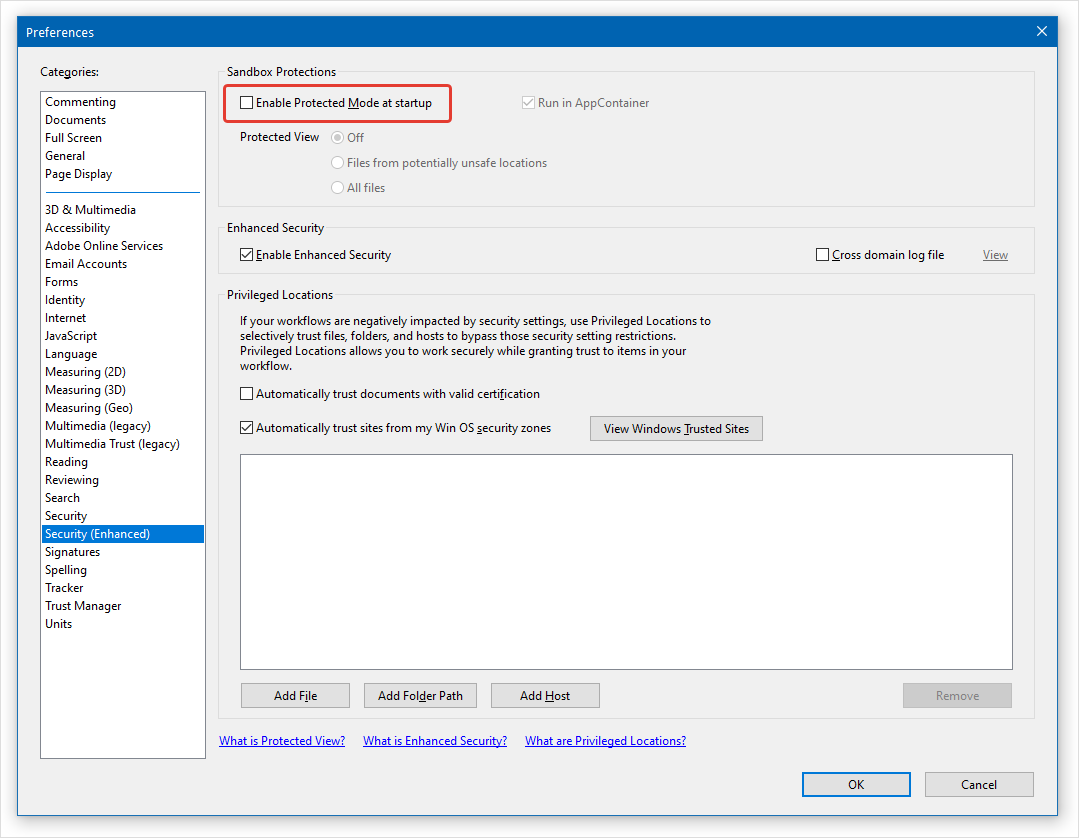 When two or more instances of 3D PDF files are needed to be opened at once, you may experience problems with playback and other features. To resolve this please disallow tabs: Edit > Preferences > General > uncheck Open documents as new tabs in the same window within the Acrobat Reader settings.