review
Cortona3D Showcases RapidAuthor at Siemens PLM Connection Conference
23 June 2023
Siemens PLM Connection is an annual conference in Germany that brings together industry professionals for a dynamic exchange of ideas, best practices, and the latest advancements in the field of digital manufacturing. This event features renowned keynote speakers, user-focused presentations, and valuable insights directly from Siemens Digital Industries Software.
As a proud sponsor and exhibitor, Cortona3D participated in Siemens PLM Connection on June 20-21, 2023 in Seeheim, highlighting RapidAuthor for Teamcenter. RapidAuthor is a powerful authoring solution designed to generate modern and interactive technical documentation within the Teamcenter platform.
The Cortona3D team, represented by VP of Business Development, Mr. Grafov, and VP of Strategy, Mr. Menzel, showcased the capabilities and benefits of RapidAuthor for Teamcenter. They engaged with conference attendees, sharing their expertise and discussing how RapidAuthor empowers users to create efficient and visually appealing technical documentation.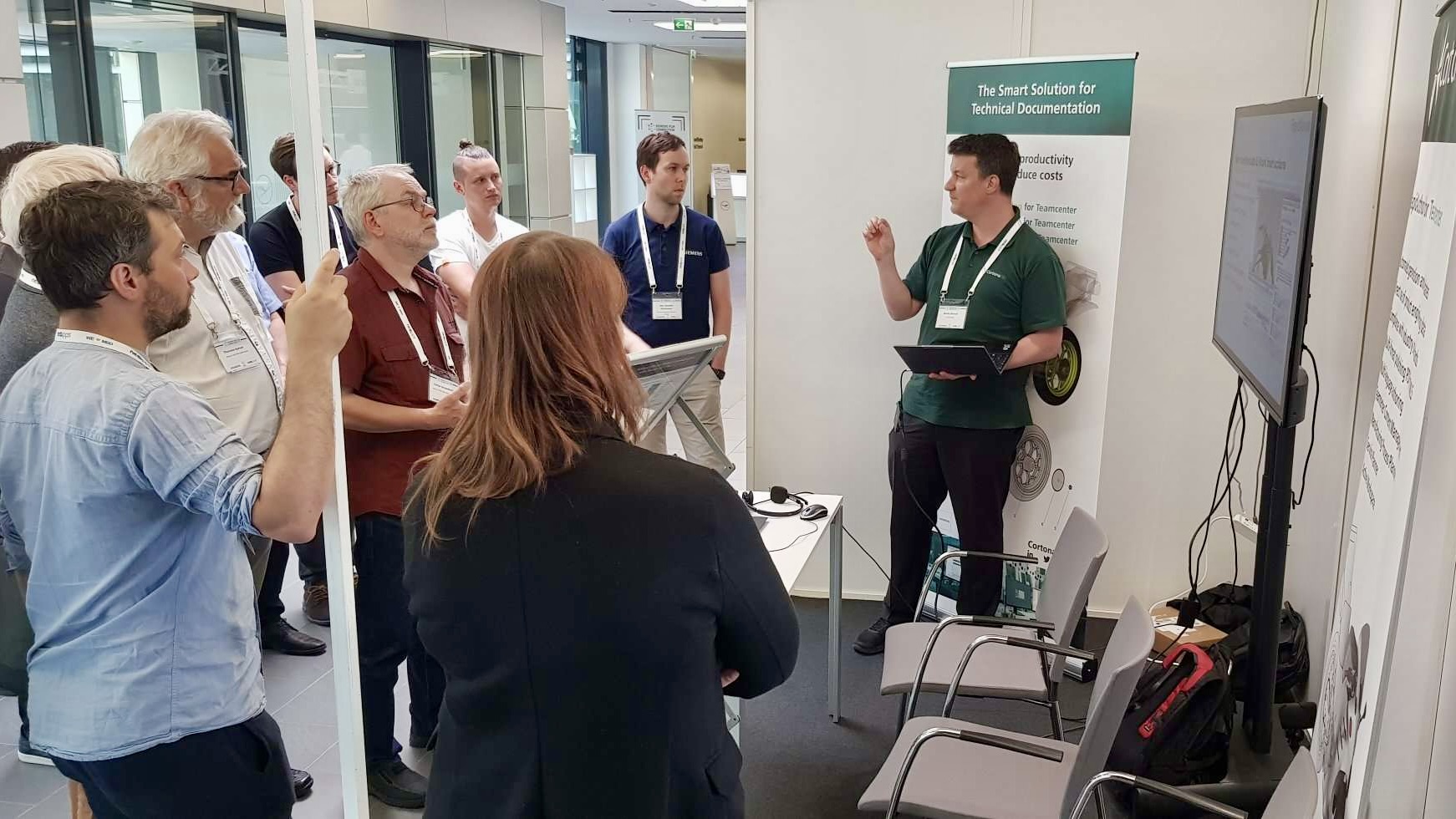 Attendees discovered the powerful capabilities of RapidAuthor in generating 3D, 2D, text, and animation content for catalogs and manuals, seamlessly integrated with the Siemens PLM ideology. With RapidAuthor, the product lifecycle extends from design and manufacturing to the aftersales phase, ensuring a comprehensive documentation solution.
At the event, one of the standout benefits showcased was the automatic generation of spare parts catalogs based on engineering data. This impressive feature, available in the latest version of RapidAuthor 14.2, significantly enhances productivity and reduces manual effort for users.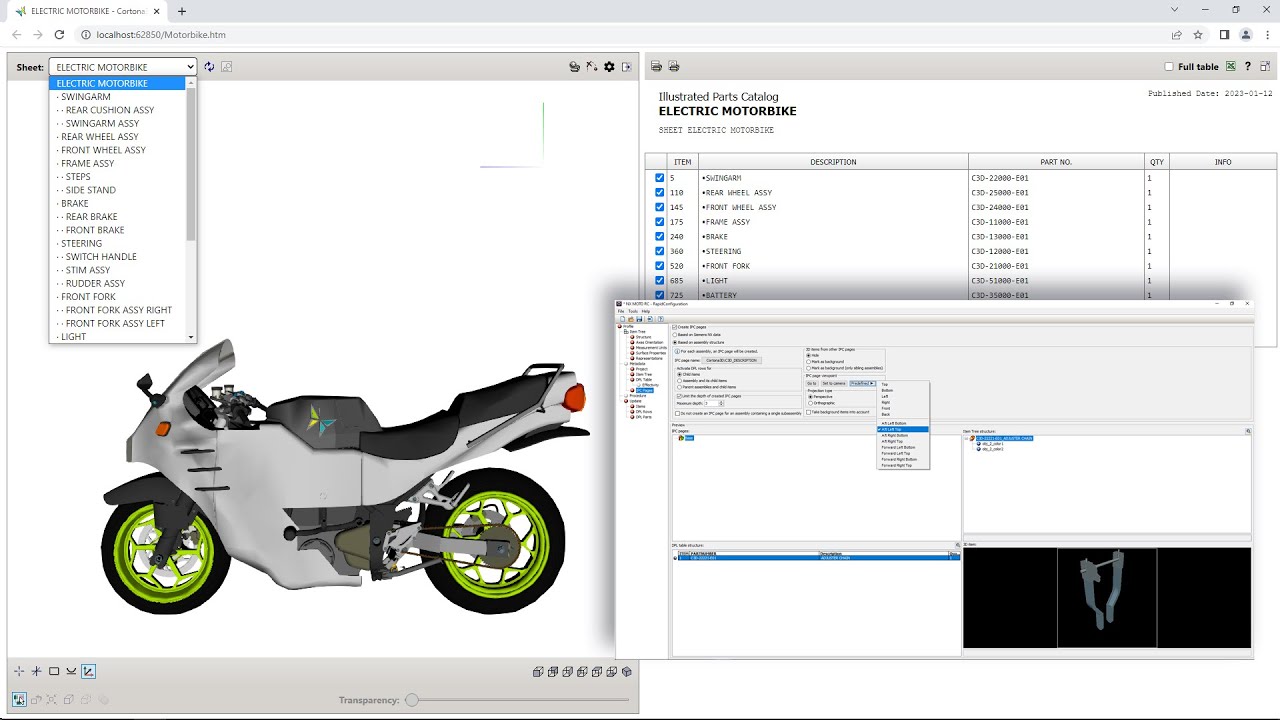 Moreover, RapidAuthor's approach to technical documentation brings numerous advantages. By basing documentation on engineering data, customers eliminate the need for separate textual documentation, illustrations, and CAD data. When a part changes, RapidAuthor automatically updates all related documentation, ensuring consistency throughout the workflow. The heavily automated process of creating technical documentation saves valuable time for customers at every step.
Regarding the event itself, the presence of Cortona3D at Siemens PLM Connection has been met with enthusiasm. The booth has attracted a significant number of visitors, fostering fruitful discussions with Siemens partners and representatives. These interactions have laid the foundation for future collaborations and promising opportunities with Siemens and its customers across diverse industries.
Siemens PLM Connection provided an excellent platform for Cortona3D to connect with industry peers, gain valuable feedback, and strengthen its position as a leading provider of innovative authoring solutions.
For more information about the product
See cortona3d software in action
Get answers to your questions, experience a live demo, and find out how Cortona3D can help your business