Levels of details – custom import profile
Cortona3D CAD Converting tool uses the "best quality — smallest size" method, which allows flexibility in adjusting representations.
Representations or Level–Of–Details (LOD) in RapidAuthor are represented in percent compared to the Initial (highest) quality of converted geometry.
Please note that the quality decreases exponentially (see image below).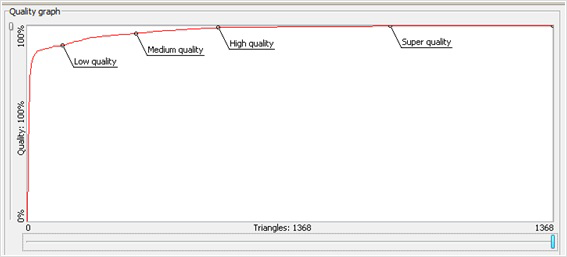 Whenever you import CAD data, 5 different levels of details called Representations are created. High-Quality Representation is being applied by default. The Initial Level-Of-Details corresponds to 100% of the available representations (from the original CAD data).
Different representations can be adjusted for every import profile and specification. In RapidConfiguration (available in the RapidDeveloper toolset) user is able to add and remove Representations and adjust them to suit specific needs (Triangle– or Quality–based representation types).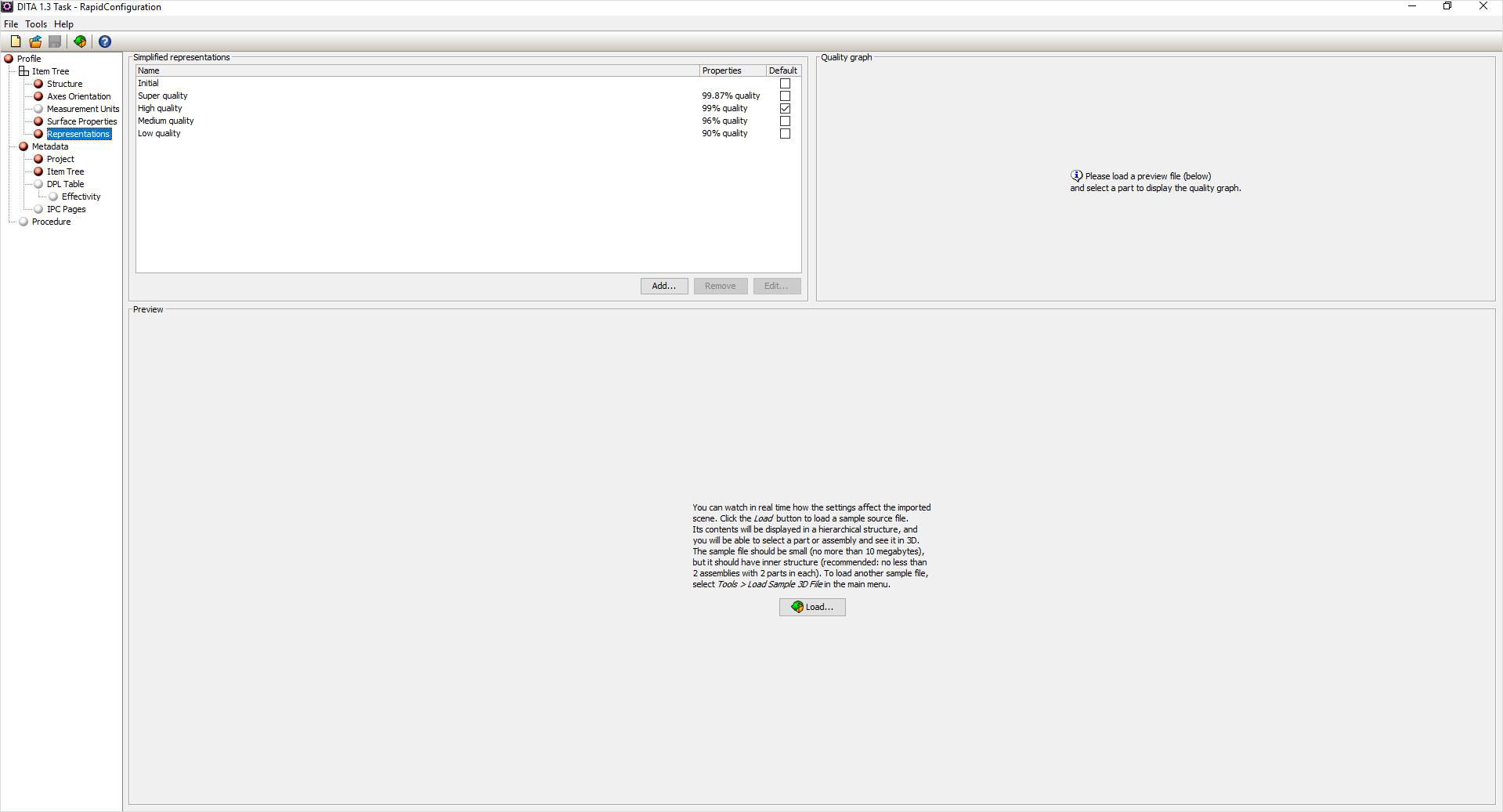 Initial or Full Quality representation in technical documentation can be used selectively:
Web-oriented outputs require acceptable file sizes to support slower bandwidths.
Animations (manuals, work instructions) or explosions (parts catalogs) rarely focus on more than 100 parts at once — so the rest can be set to a lower level or set half–transparent.