RapidAuthor 14.1
Release notes
Webinars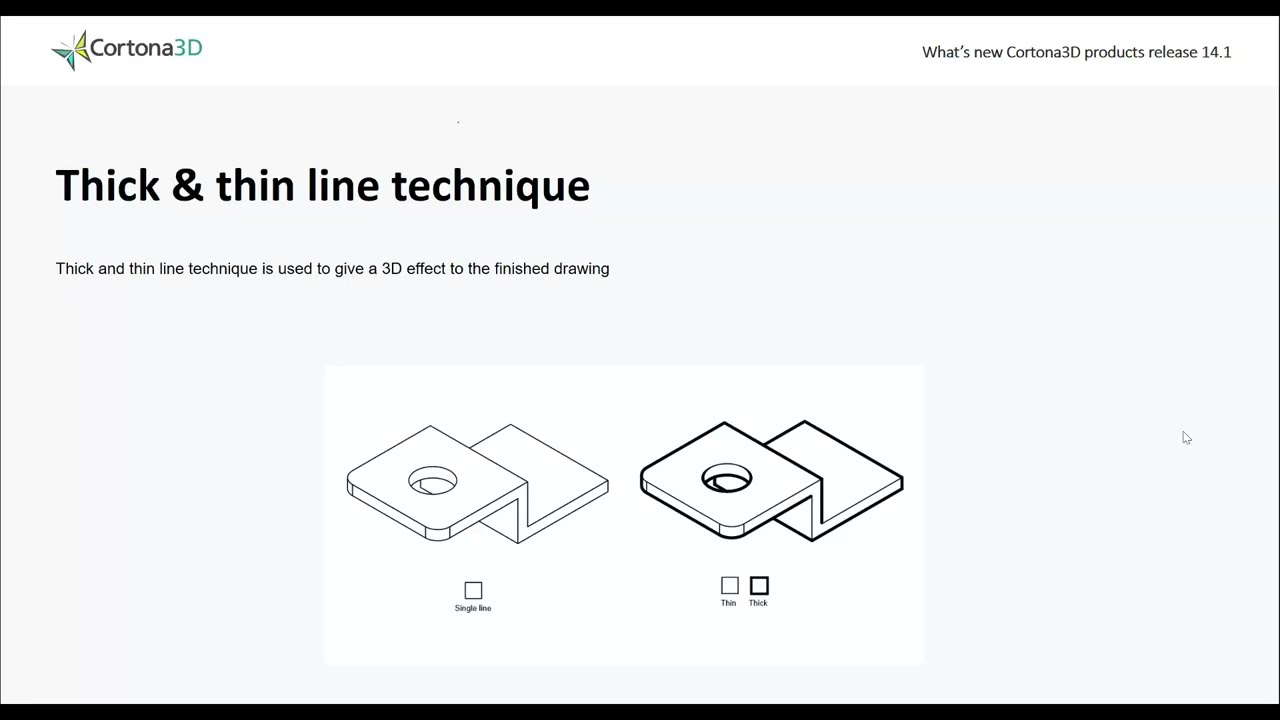 What's new in RapidAuthor 14.1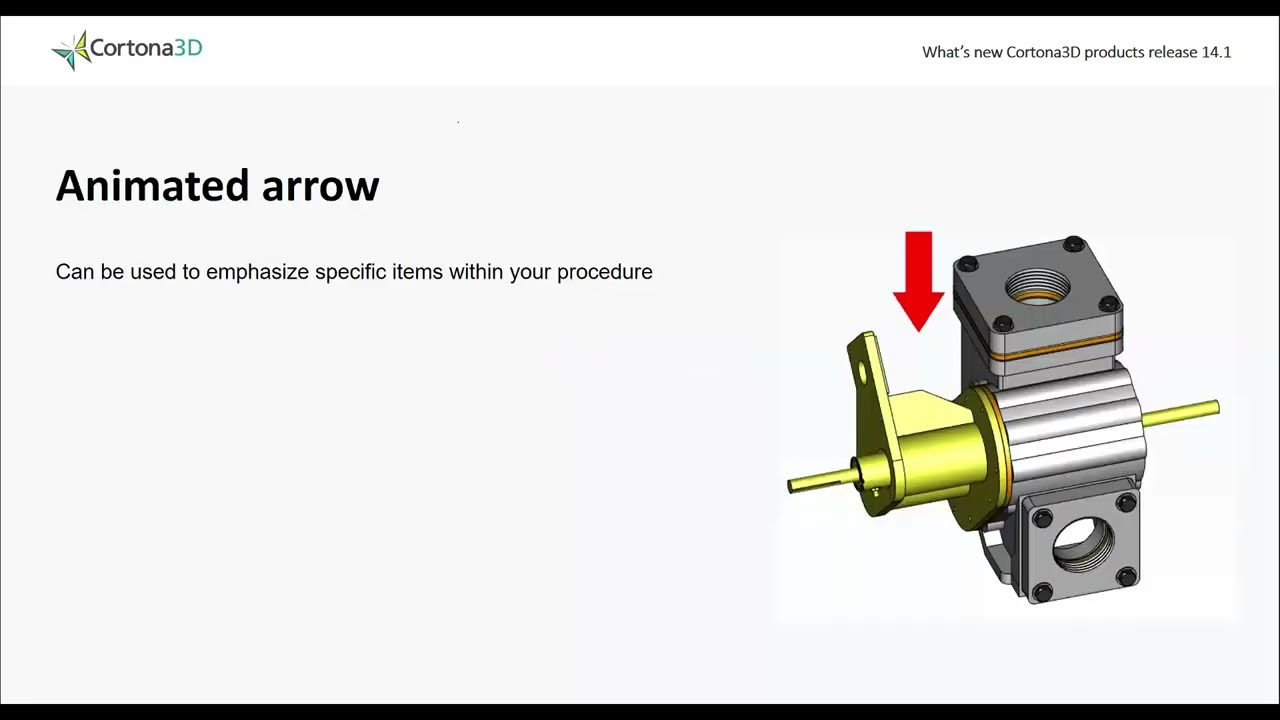 What's new in RapidAuthor for Teamcenter 14.1
Key changes in version 14.1
Support for Teamcenter 14.0 and 14.1
Import additional information (support equipment, spares) from Teamcenter Service Planner
Generation of S1000D data modules based on the data imported from Teamcenter Service Planner
Import non-tiled textures from JT data
New commands Cut/Copy/Paste for selected objects
2D Editor: Support for thick and thin line illustration techniques to add 3D effects to 2D illustrations
2D Editor: A new Join Lines tool allows users to quickly join selected line objects into a single Polybezier
RapidAuthor and RapidAuthor for Teamcenter Improvements
Authoring
New commands Cut/Copy/Paste for selected objects are available in the Toolbar, Edit menu, Item tree menu, and Item list menu
New objects Arrow and Animated Arrow were added to the object gallery. These objects allow the author to draw the user's attention to particular areas of the 3D scene.
Improved support for high-resolution screens
S1000D: support for totalQuantity and removalOrInstallationQuantity elements in IPD data modules
DITA: new metadata Language allows for controlling the language of the generated document
The user interface, help topics of RapidAuthor for Teamcenter, and out-of-the-box specification components have been localized into Italian. Out-of-the-box specification components allow for creating publications in Italian in addition to previously supported languages.
Publishing
Publishing to X3D is available in several procedure specification components: Generic Procedure, DITA Task, and Rapid Work Instructions
New publishing option for hiding axes in the publication
New publishing option for specifying the proportions between illustration and text windows in RapidCatalog publications
The publishing option 'Illustration/Text Windows Size' now allows for hiding a 3D window in RapidManual publication
New shortcuts in the publication for controlling different rendering modes (Ambient occlusion, antialiasing, X-Ray selection mode)
Editing of 2D CGM images
Support for thick and thin line illustration technique
Join Lines tool allows for joining multiple line primitives into a single one
Improved Snap to Object – easier drawing of tangent and perpendicular lines
Preview of styles in drop-down lists
Data Import 
New CAD formats supported: JT 10.6, NX 2007, Solidworks 2022, Solid Edge 2022, Catia V5_6R2022, Revit 2022, Navisworks 2012-2022*
Import additional information (support equipment, spares) from Teamcenter Service Planner**
Option to update objects even if their metadata hasn't changed
Import attributes of the objects, which are not part of the product tree**
JT import: line sets, import non-tiled textures from JT**
Correct import of overridden colors from JT**
Support for DPL numbering starting from '1'
New Excel templates for importing BOM for S1000D 4.2 IPD and S1000D 5.0 IPD specifications
*This functionality requires RapidAuthor or RapidDataConverter for Teamcenter
**This functionality requires RapidAuthor for Teamcenter or Rapid JT Component
RapidAuthor Connector for Teamcenter Improvements
Support for Teamcenter 14.0 and 14.1
New RapidAuthor Administrator application for configuring integration between RapidAuthor and Teamcenter
Generation of S1000D data modules based on the data imported from Teamcenter Service Planner
New features in RapidDeveloper and RapidDeveloper for Teamcenter
RapidConfiguration
Advanced configuration of data import from Teamcenter Service Planner
New option to update objects even if their metadata hasn't changed
New option to import line sets from JT
New option to start DPL numbering from '1'
Support for attributes of the objects, which are not part of the product tree
Improvements in RapidDataConverter for Teamcenter
New CAD formats supported: JT 10.6, NX 2007, Solidworks 2022, Solid Edge 2022, Catia V5_6R2022, Revit 2022, Navisworks 2012-2022
See Cortona3D Software in Action
Get answers to your questions, experience a live demo, and find out how Cortona3D can help your business