Review
Realize LIVE Europe 2023: Cortona3D at the Siemens Event Highlight
1 August 2023
Cortona3D showcased its latest products and solutions at Realize LIVE Europe 2023 in Munich. Year after year, this event unites professionals working with Siemens products and related technologies, fostering collaboration and knowledge exchange. It offers a unique opportunity to connect with like-minded individuals from different departments within Siemens and their customers, enhancing relationships and improving collaboration. For Cortona3D, as a technological partner of Siemens DISW, it's a chance to extend knowledge about our products inside Siemens and build relations with those responsible for technical documentation on both the Siemens and customer sides.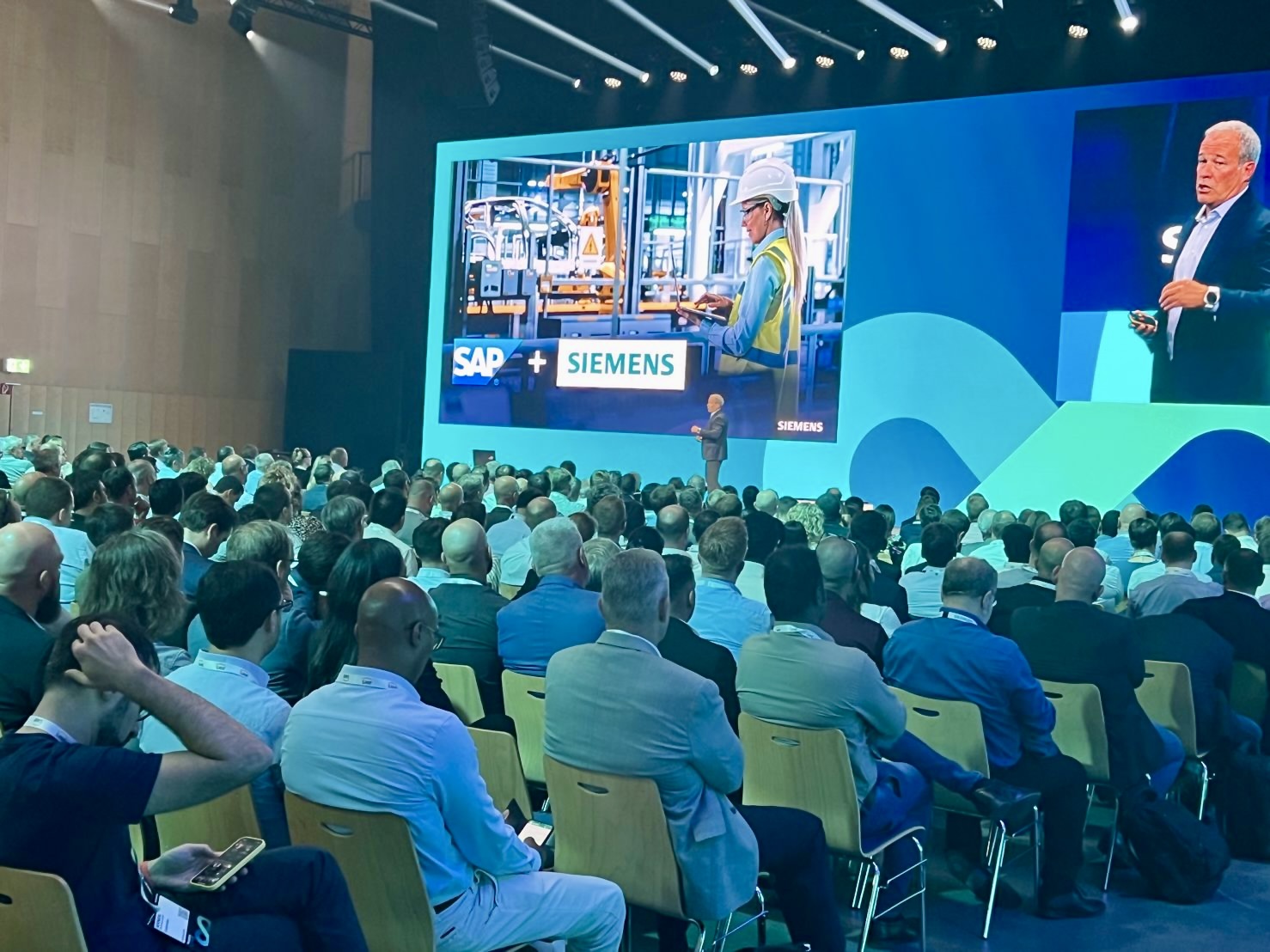 Moritz Menzel, VP Strategy, expressed his enthusiasm, "We always look forward to meeting our contacts from Siemens in person, engaging with friends in the partner landscape, and connecting with new contacts from the industry. In the Siemens ecosystem, especially in the PLM and Teamcenter field, we have significant overlap with various departments, partners, and customers, leading to many interesting discussions. Realize Live events provide us with a wealth of information about our contacts' current focus and their main concerns. It's inspiring to see how common challenges are addressed and new technologies are introduced. We want to showcase ourselves here, participate in captivating discussions, hear about what others are working on, proud of, and struggling with, and most importantly, meet like-minded individuals in our industry. We had organized a series of conversations to interact with colleagues on Siemens' side and partners, and overall, we are highly satisfied with this year's participation and outcomes."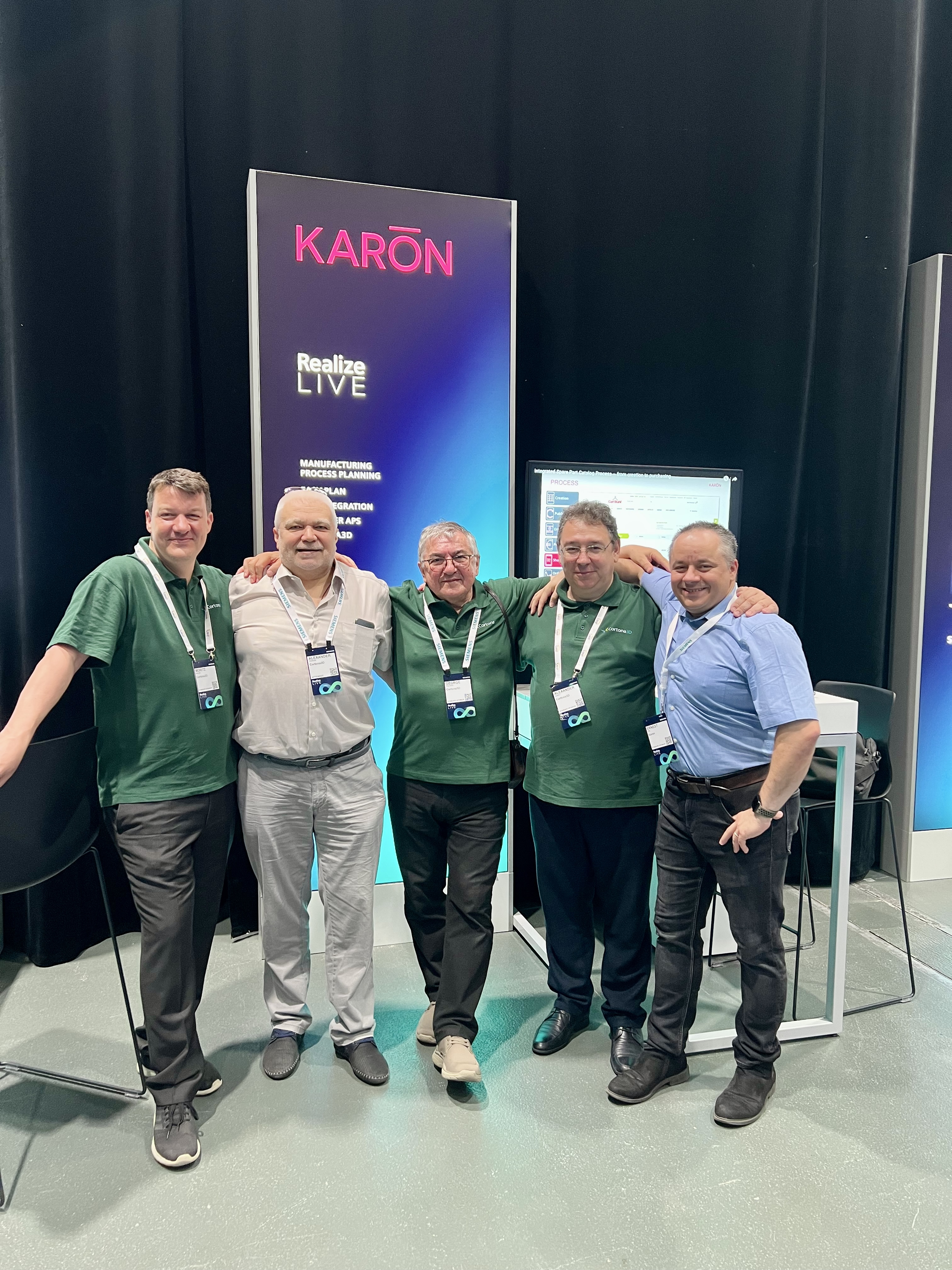 At this year's Realize Live Europe, our team concentrated on showcasing S1000D authoring in Active Workspace with RapidAuthor for Teamcenter. We also presented a short demo of a simple, hands-free Augmented Reality solution using RapidAuthor content. Additionally, we demonstrated general authoring capabilities and highlighted new features focusing on full automation of the authoring process. The role of Cortona3D's solution in creating and displaying technical documentation in AR with TeamViewer was mentioned by Enzo Muschik, Siemens' product manager for AR, VR & Industrial Metaverse, who, along with Thomas Musters from ASML, presented the visualization of Digital Twin in the Industrial Metaverse.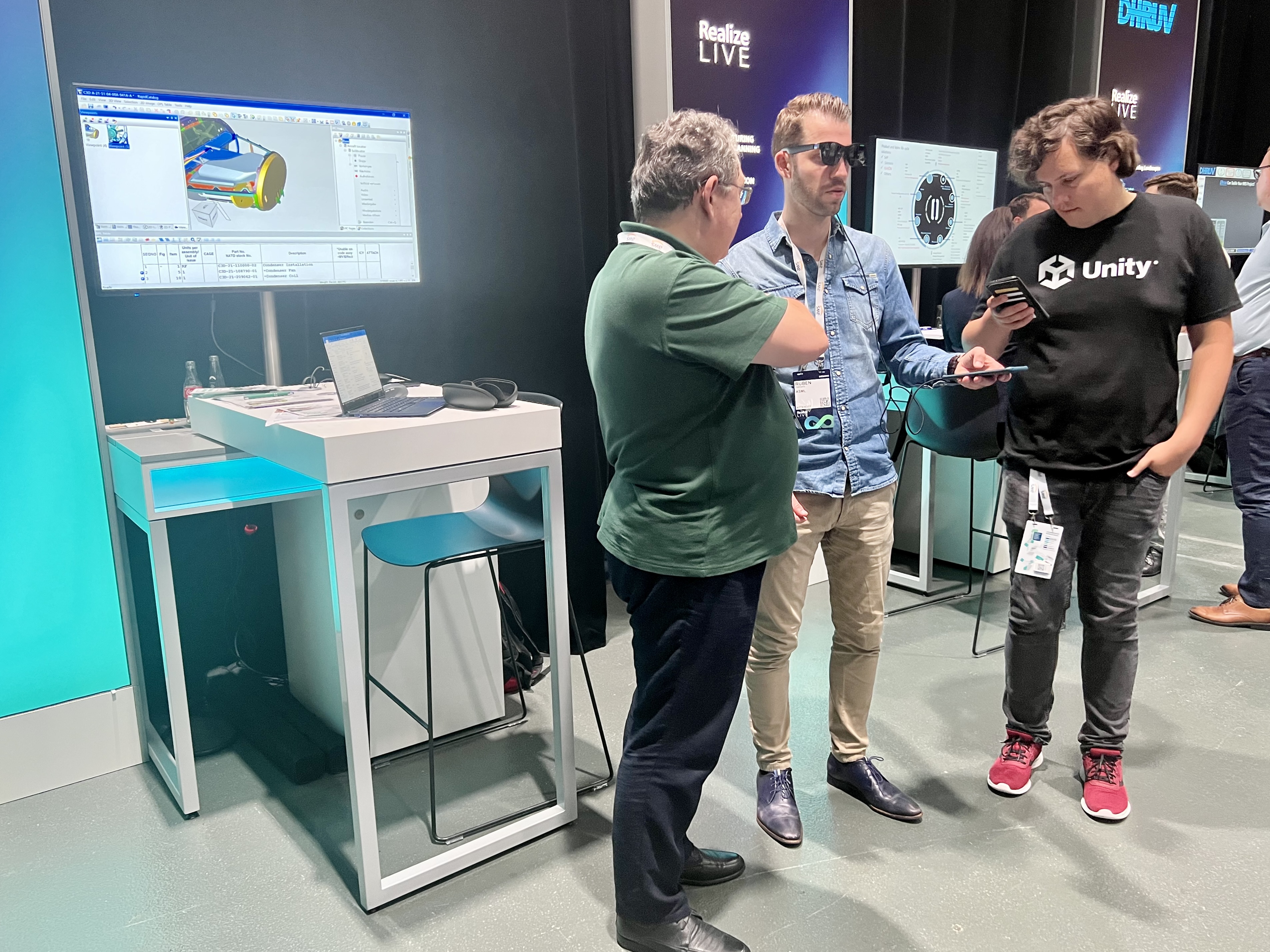 Cortona3D had the opportunity to engage with numerous customers and partners, including KARŌN, MHP, CAD-IT, BCT, and cards PLM Solutions. The event facilitated knowledge sharing, enabling the team to better understand the key concerns and priorities of their contacts and customers. It was an excellent opportunity to learn from others' experiences and witness how they implement new technologies in their operations.
Realize LIVE Europe was a remarkable event, fostering insightful discussions within a friendly and engaging atmosphere. An unforgettable experience that should not be overlooked or missed.
RapidAuthor for Teamcenter video presentation 
Discover our thoughtfully curated 17-minute presentation, exclusively designed for Realize LIVE Europe. In this video, we showcase RapidAuthor for Teamcenter - RapidManual and RapidCatalog - along with its top features, demonstrating how to maximize automation in your work. Learn about animations, 2D illustrations, text, and comprehensive parts catalogs exemplified through the S1000D standard, and much more. Find valuable insights and information within. We welcome your questions and ideas as we aim to provide solutions tailored to your specific requirements. Your feedback is highly appreciated, and we look forward to engaging with you further.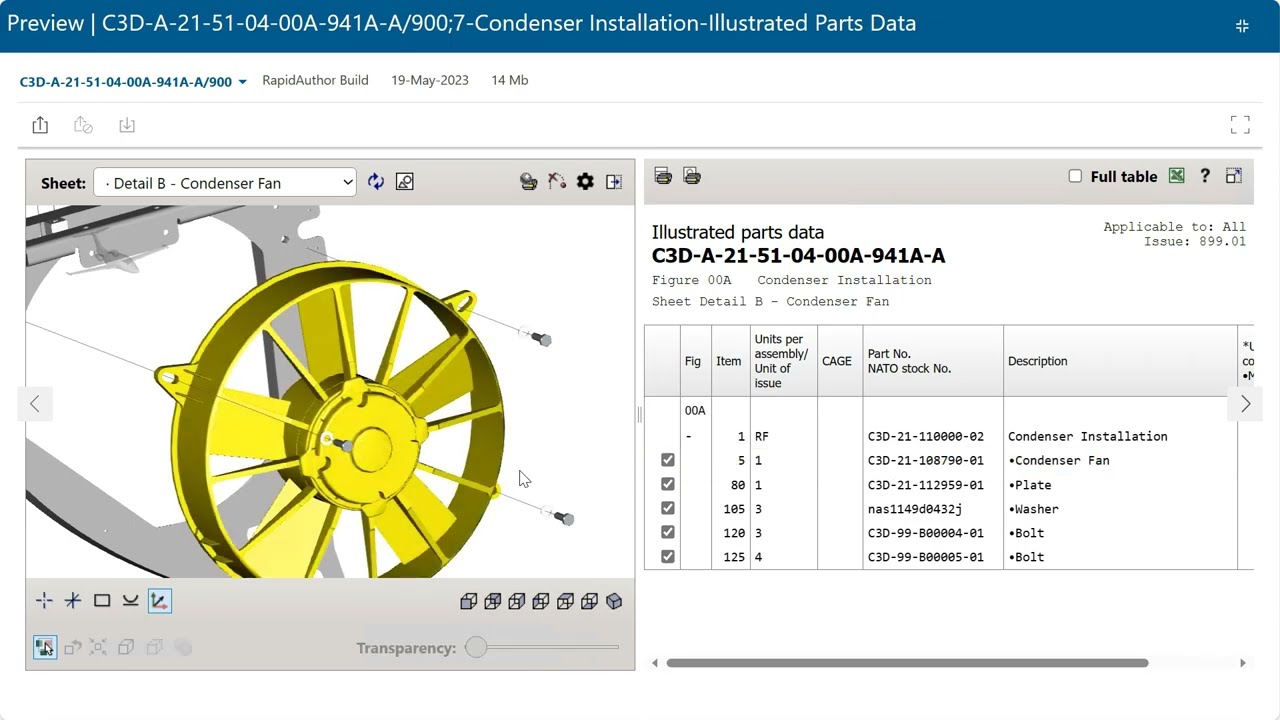 For more information about the event:
See cortona3d software in action
Get answers to your questions, experience a live demo, and find out how Cortona3D can help your business