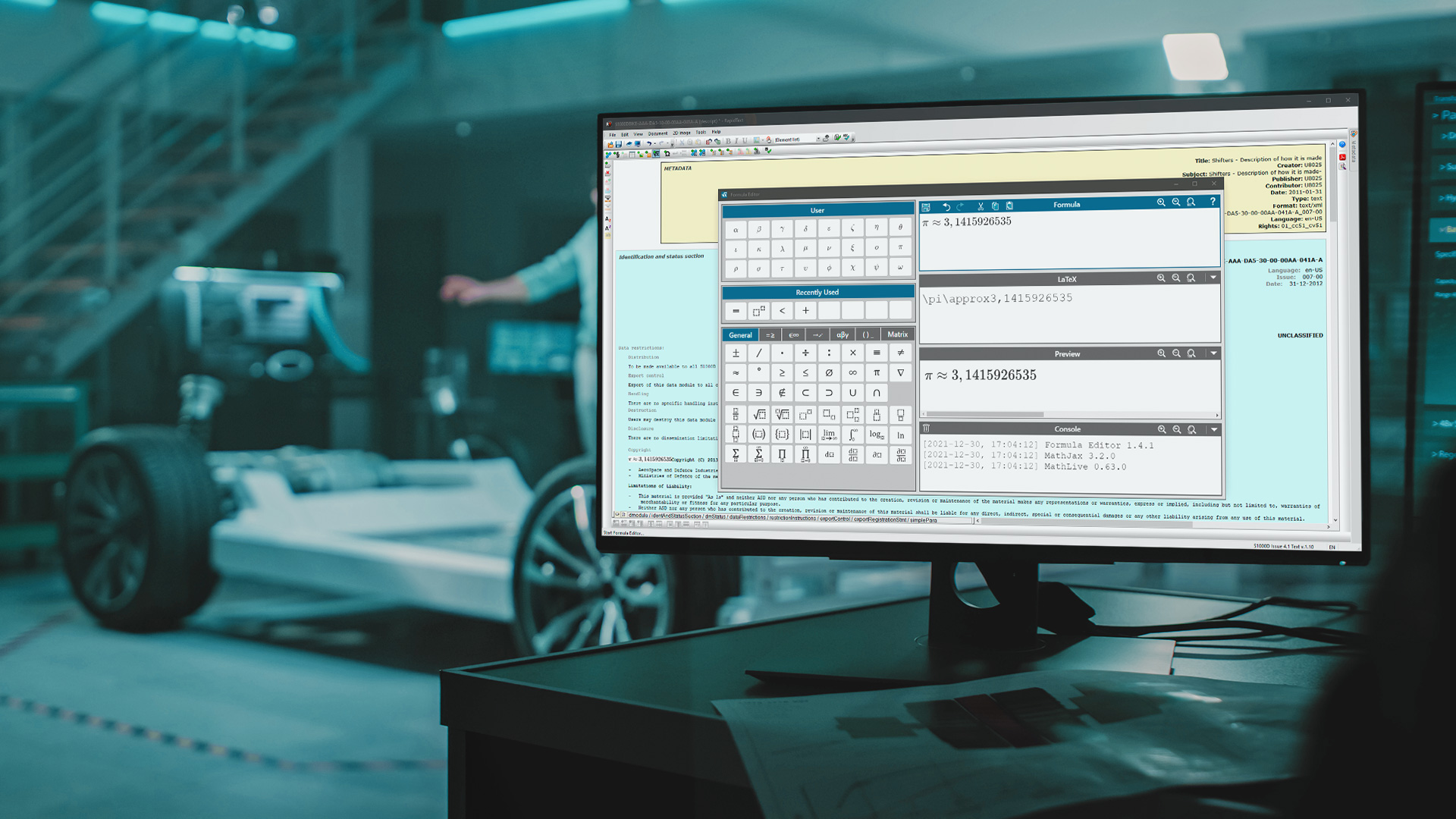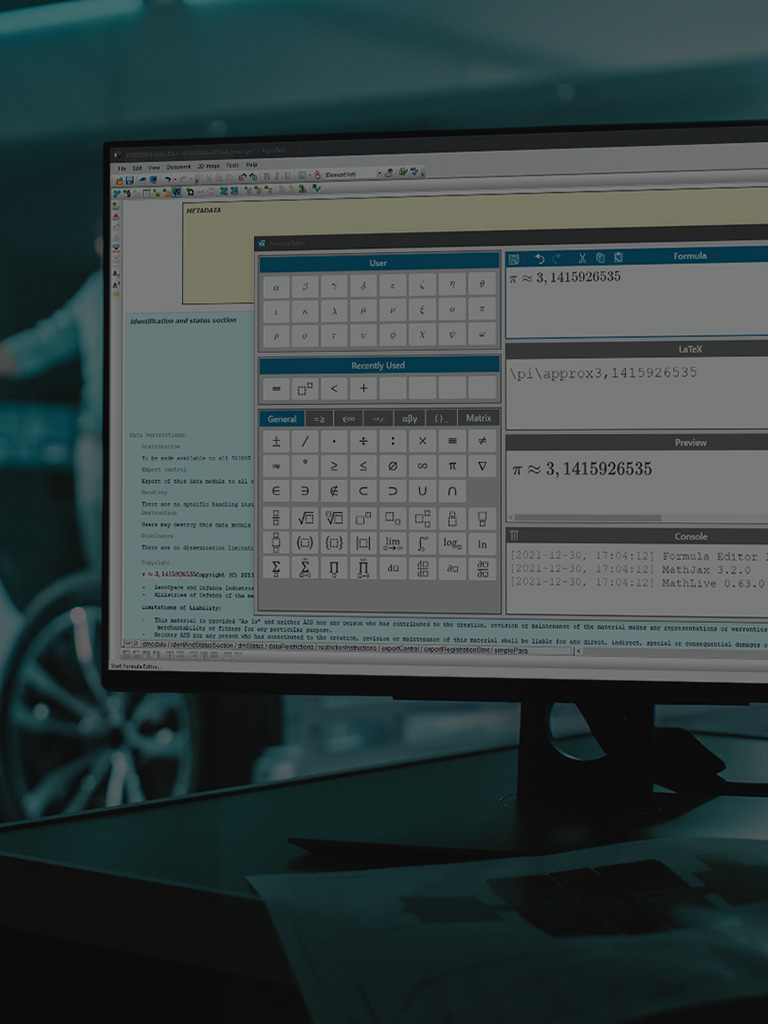 What's New in RapidAuthor 14.2
In the last few months, we have been tirelessly working to improve our products for authoring technical documentation and we believe that you will enjoy RapidAuthor and other tools even more
Check all new features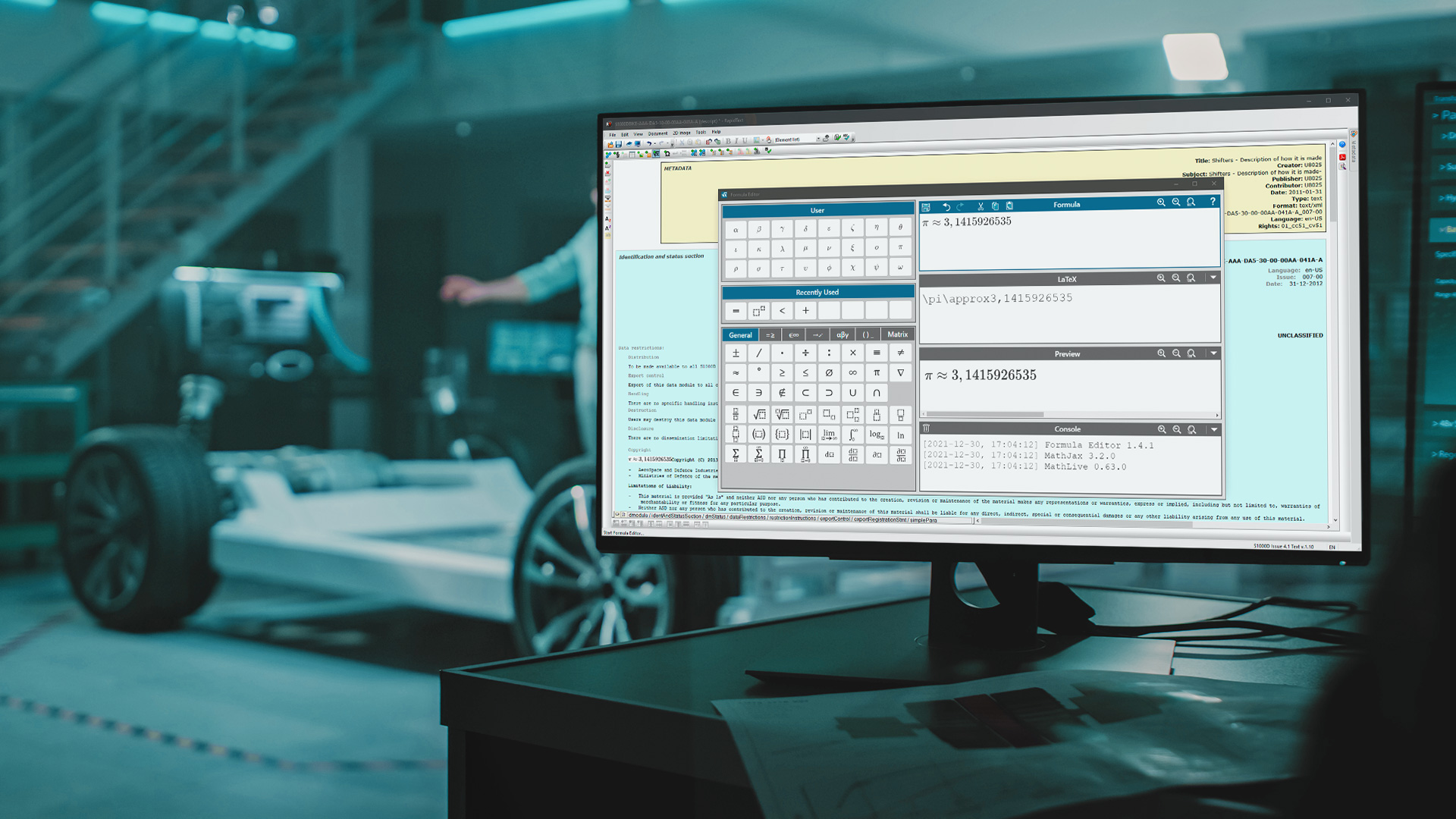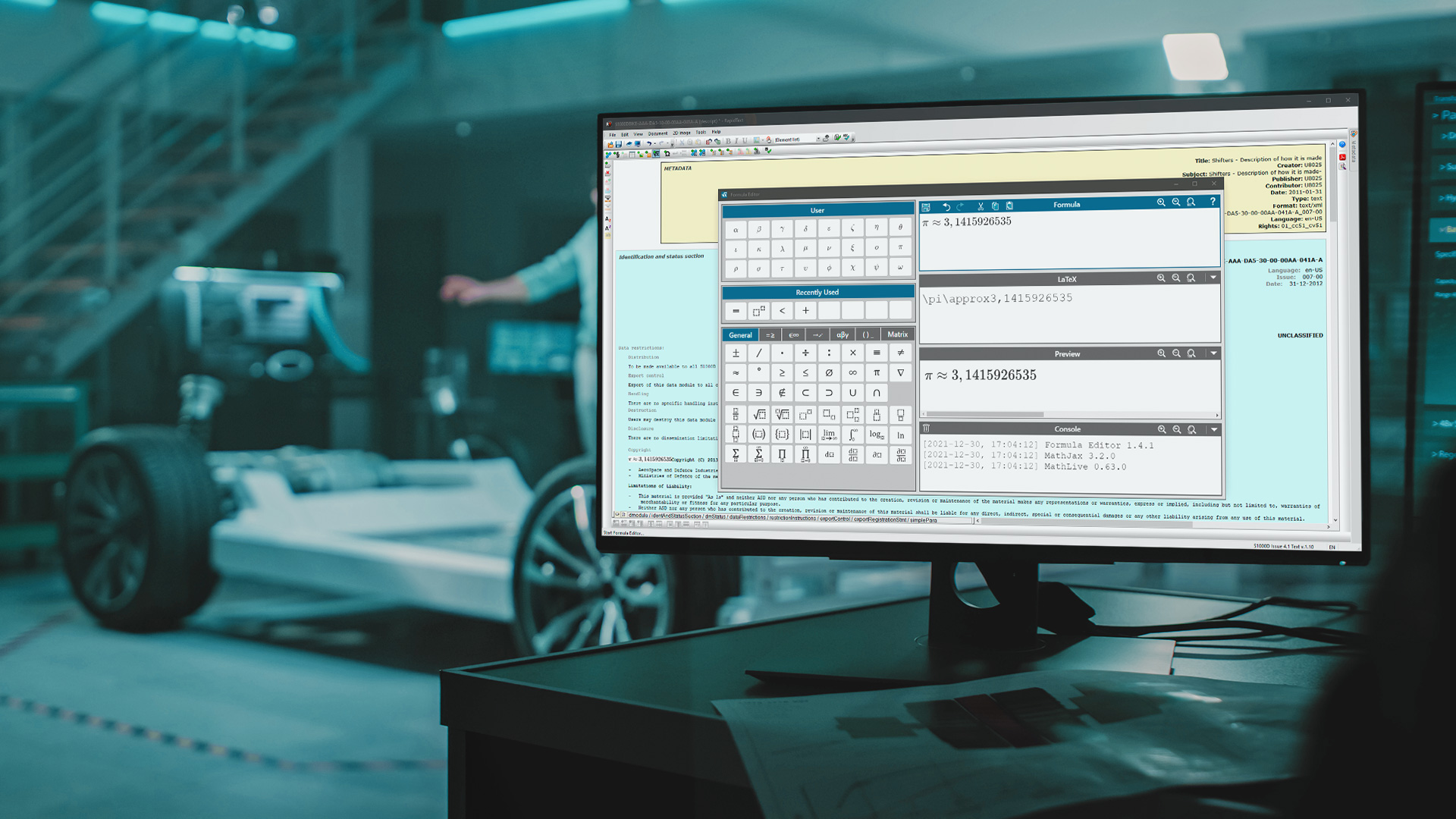 Automatic generation of IPC pages
From now on, authors can automatically generate IPC pages based on assembly structure with any format of source data. For each assembly, an IPC page will be created. Administrators can easily configure this feature through the user-friendly interface of RapidDeveloper.
When using the automated generation of IPC pages, users can customize the name of IPC pages, set the viewpoint, activate DPL rows, display items as background, and limit the number of IPC pages, among other options. This feature not only automates the work but also significantly speeds up the production of parts catalogs by reducing the need for manual work.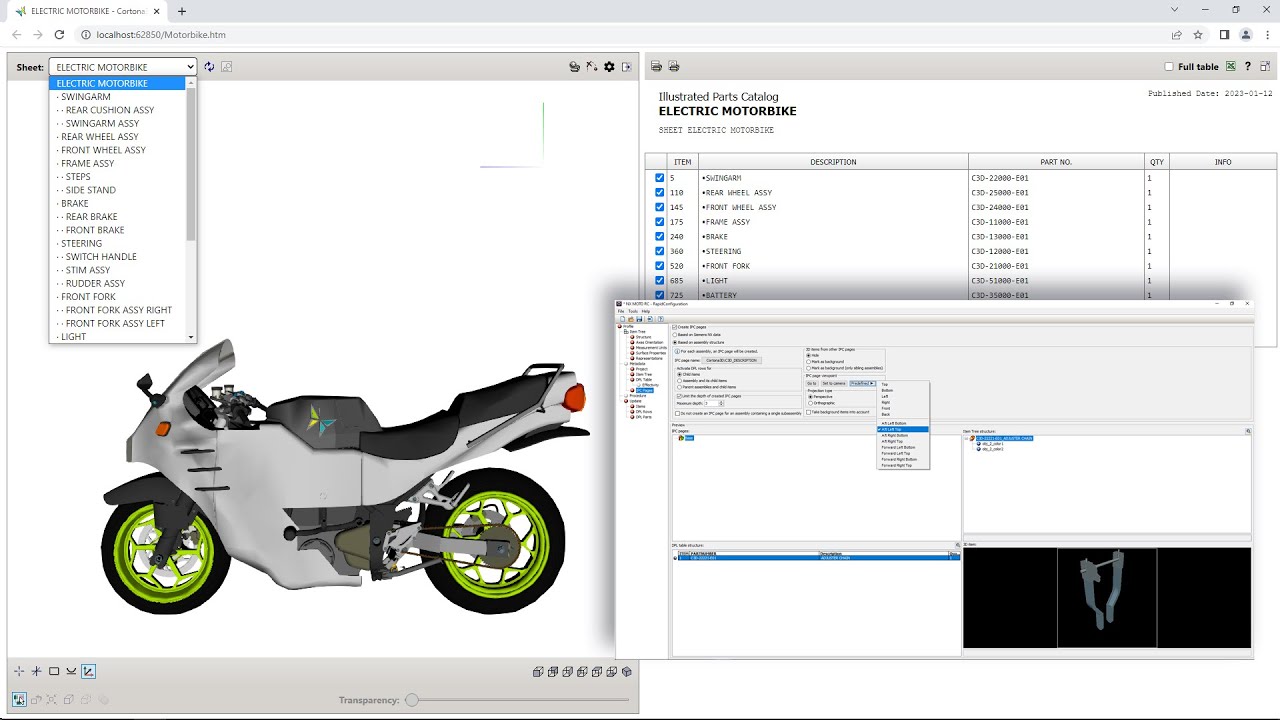 Advanced visual effects in 3D publications
These new features and improvements enhance your authoring experience and take your publications to the next level:
The IPC publication settings are now accessible from the publication control panel
New settings in all HTML publications: Anti-aliasing, Ambient occlusion, Outline hovered objects and Selection mode
New option in IPC publications allowing manual control of the transition animation between the root and the current pages
Improved Selection bar in HTML publications: new Restore all button to restore the visibility and transparency for all objects, other controls rearranged for better user experience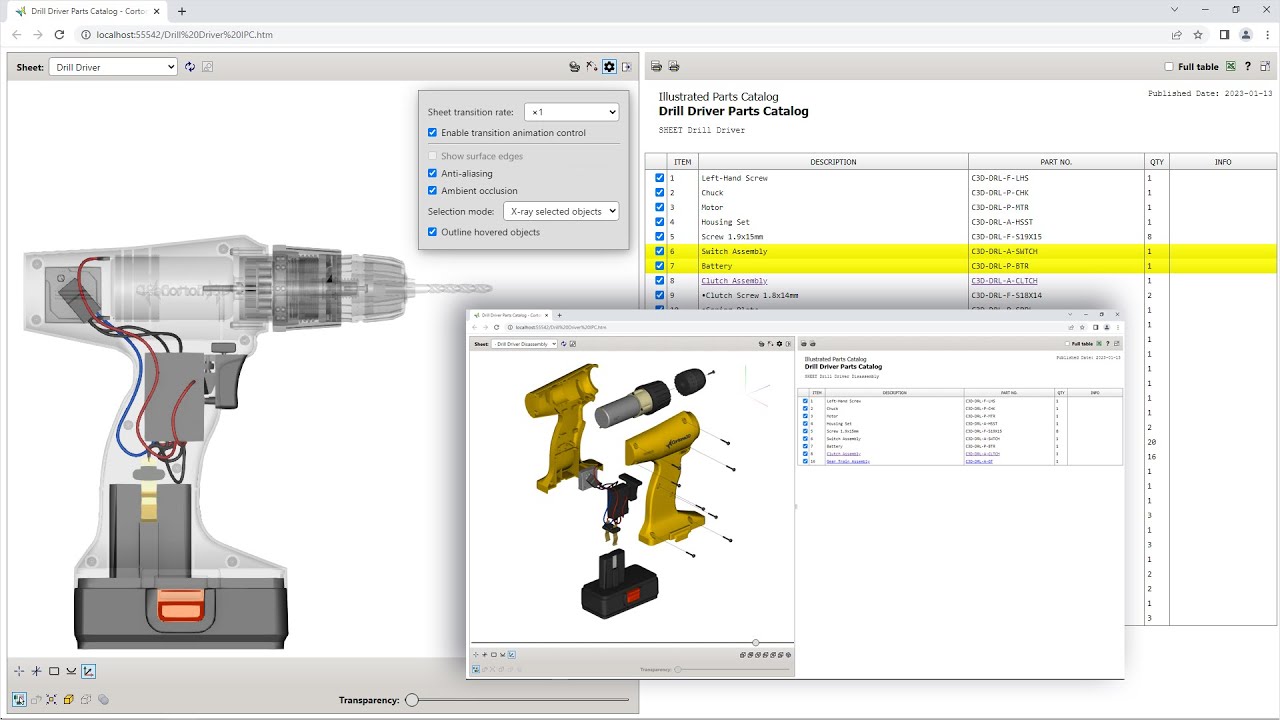 Context Geometry
Authors can save a lot of time creating ready-to-use geometry with RapidIllustrator and reusing it in various documents.
A project with context geometry can have several configurations with different positions, materials, and visibility of parts. It may contain frequently used parts, vehicle bodies, or some additional equipment like carts. 
Using the Add Context Geometry command, you can add a certain configuration to any RapidManual or RapidCatalog project you are working on, saving time and effort in the authoring process.
Users can search for the required context geometry project using its ID or name. There are also preview images to simplify the search.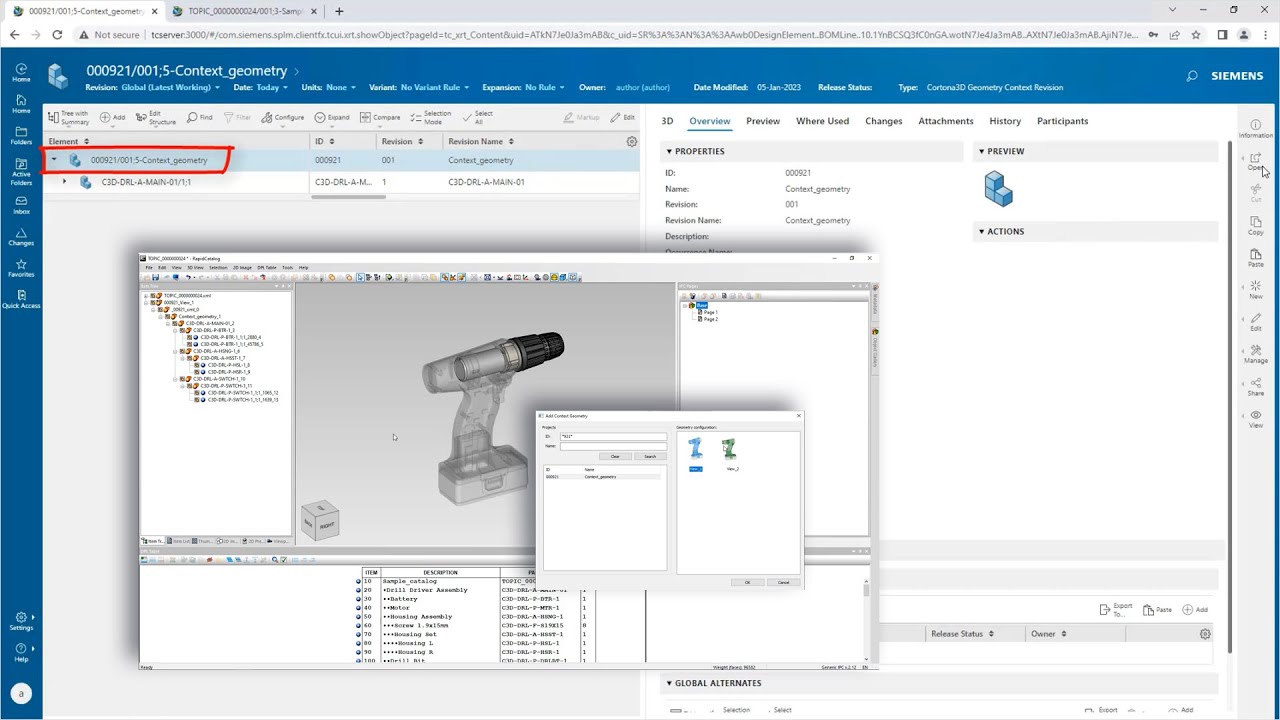 Unmerge objects
The new Unmerge command in RapidAuthor allows you to separate objects that were previously joined, giving you the ability to make further edits and adjustments as needed.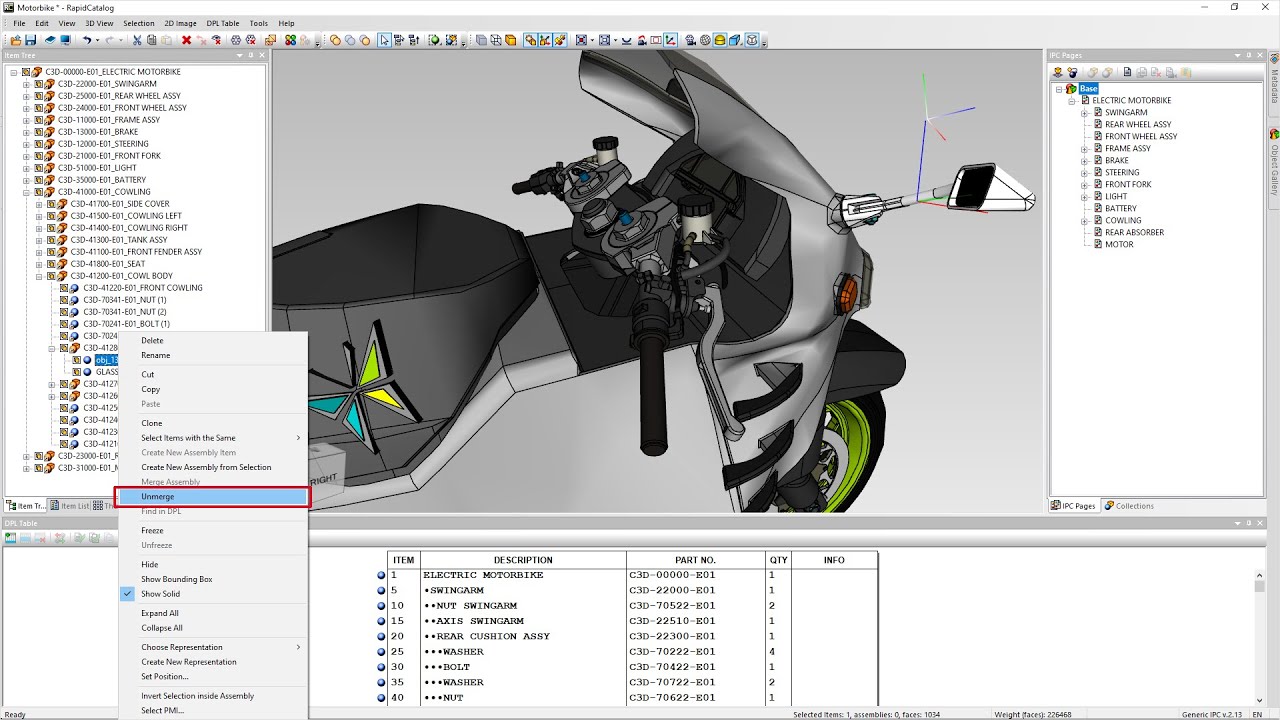 Logical Operations
Cortona2D Editor now offers advanced merge operations for objects, allowing you to easily manipulate and edit your designs.
Union joins two or more objects into one.
Combination merges non-overlapping fragments of objects and removes common.
Fragmentation breaks up objects into fragments over two-dimensional overlapping regions or intersection lines.
Intersection creates a new object formed by common fragments of intersecting objects.
Subtraction merges all selected objects into one object and removes the anchor object from it.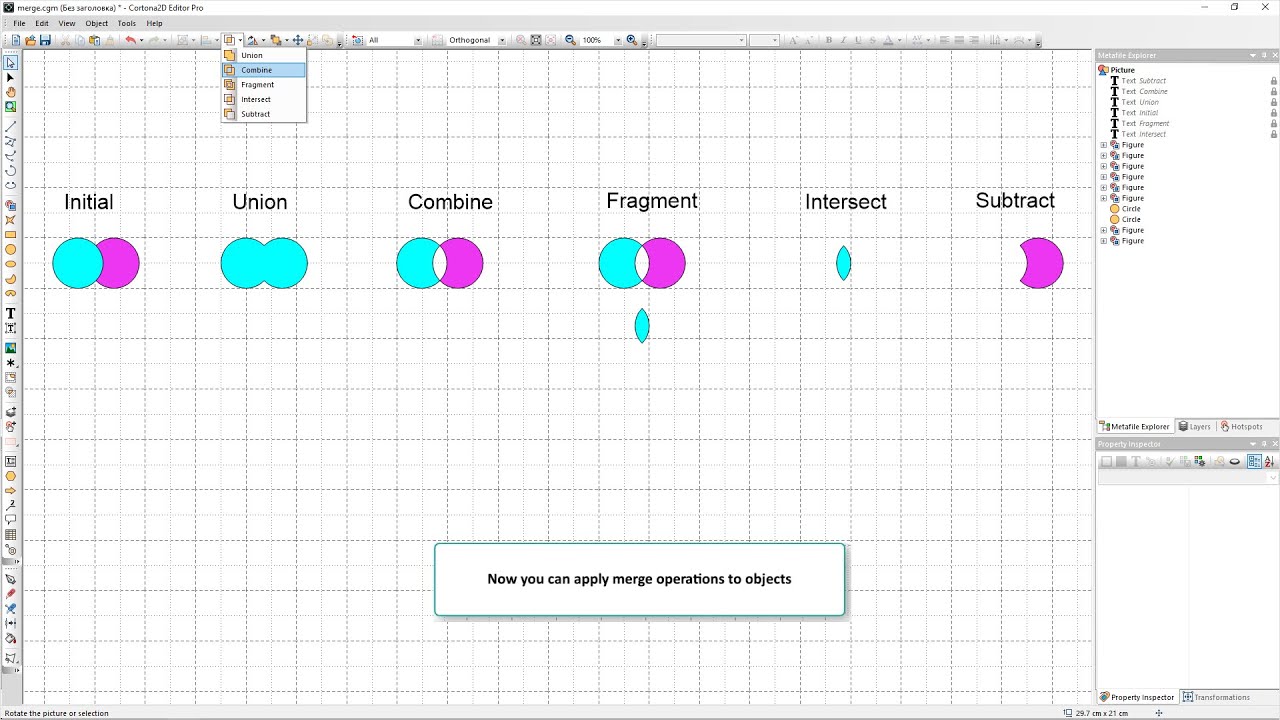 New Raster Image Editor
Cortona2D Editor users can now work with scanned legacy images and easily modify them with a new basic raster editor. This new feature eliminates the need to switch to other software, saving valuable time and streamlining the authoring process.
The raster editor provides users with a variety of simple yet effective operations, such as drawing, cropping, and erasing, to enhance the image and make your authoring experience more efficient and enjoyable.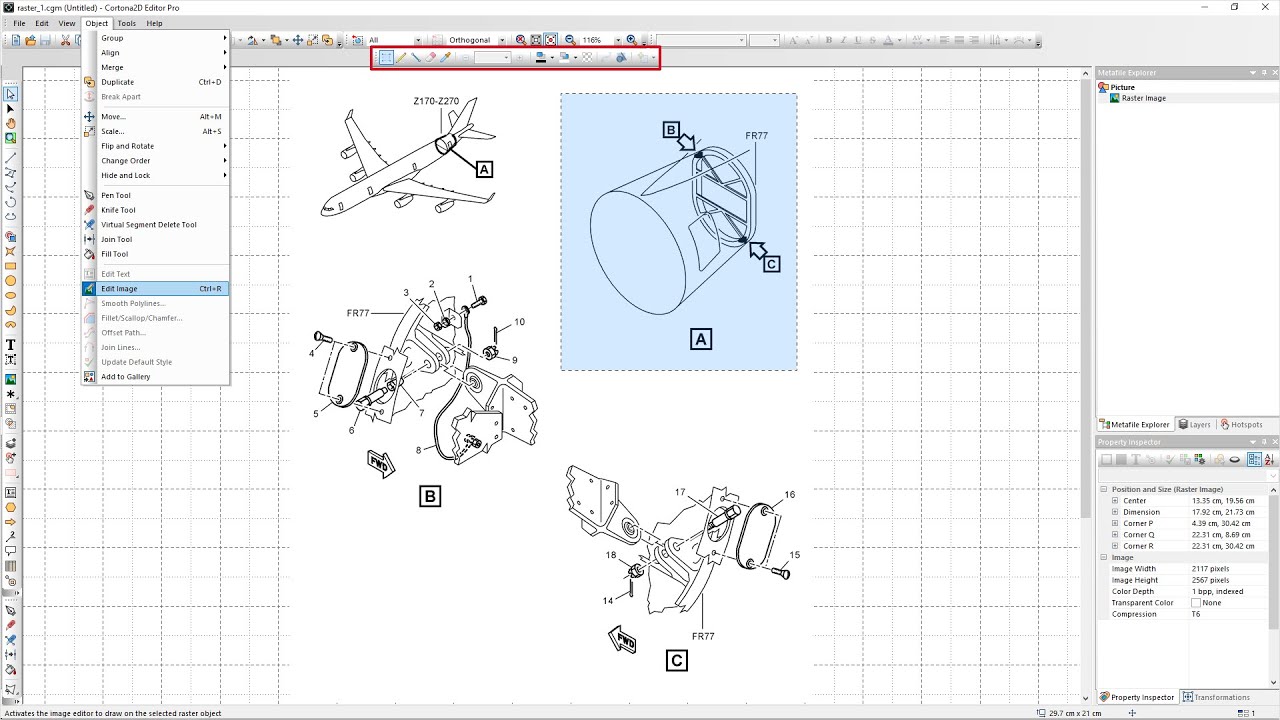 Webinars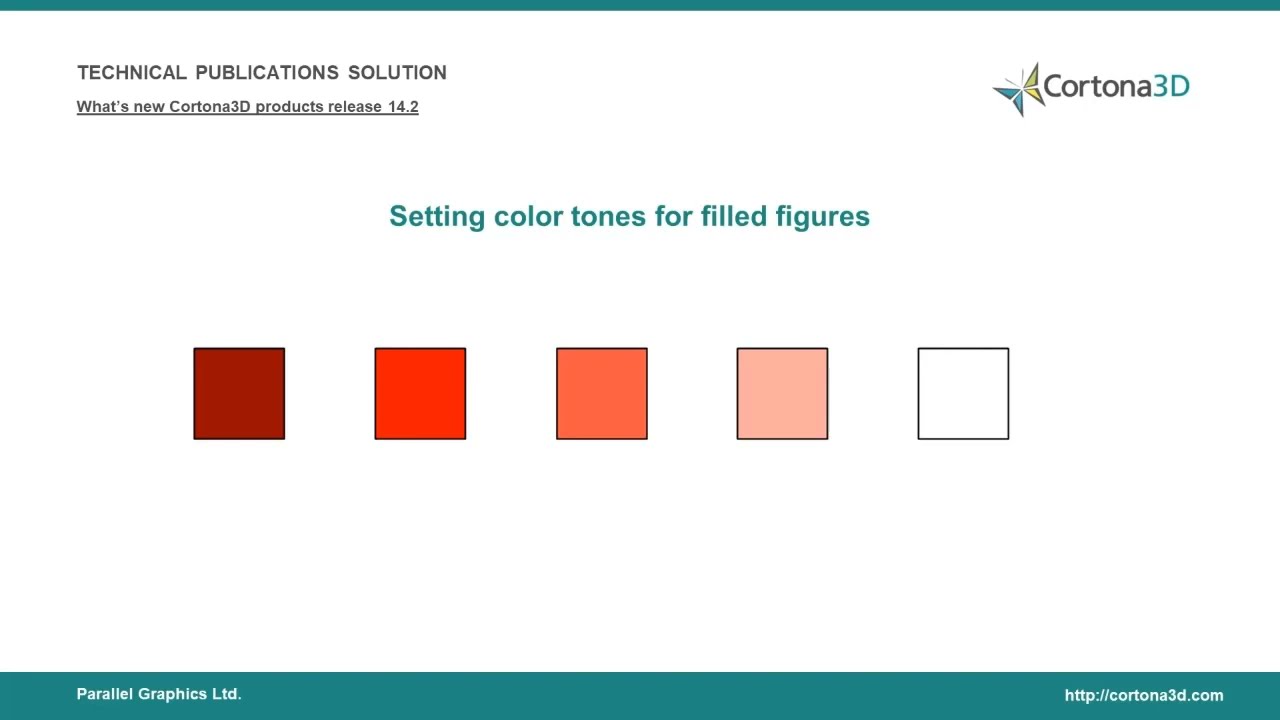 What's new in RapidAuthor 14.2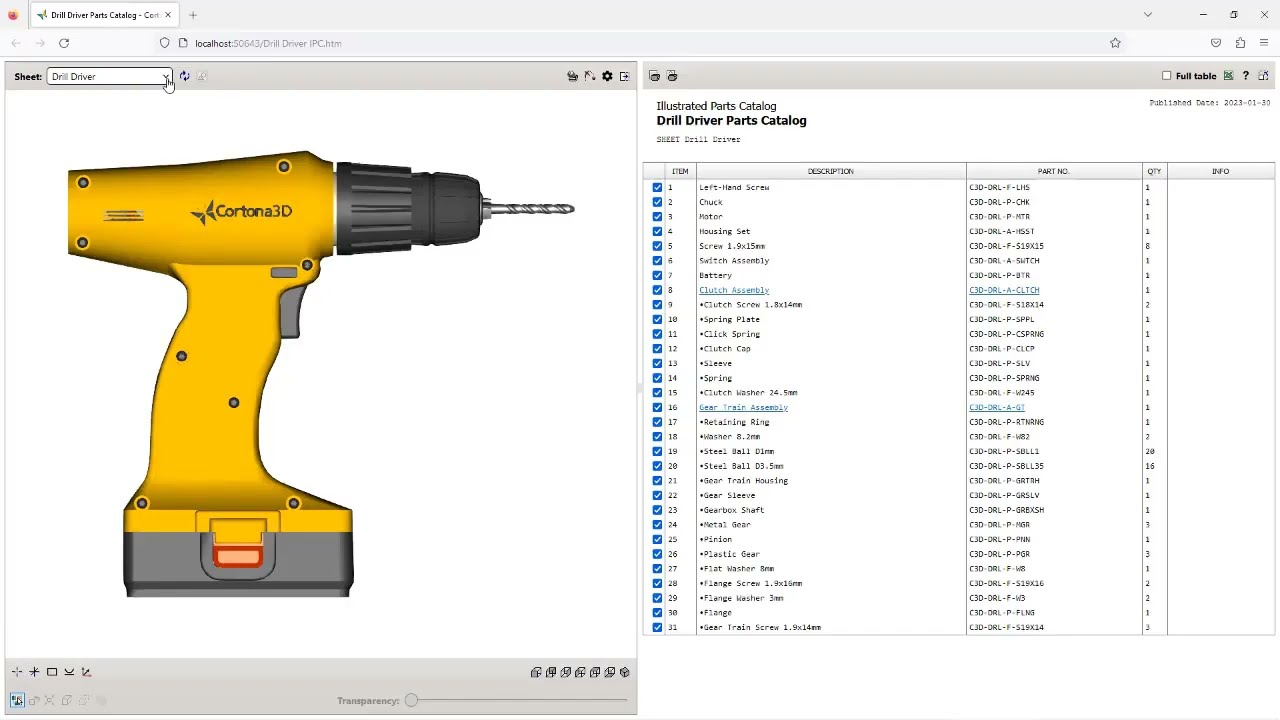 What's new in RapidAuthor 14.2 for Teamcenter